16 min read
April's Showers & Disappointments
Joe Maas, CFA, CFP®, CLU®, ChFC, MSFS, CCIM™, CVA, ABAR, CM&AA : May 5, 2022 2:30:00 PM
Market performance at the end of April did not produce the bounty of flowers expected by the popular refrain; rather, April's showers continued to rain disappointment on investors as major domestic equity markets dipped to year-to-date lows, along with European and Asian counterparts. Only the FTSE 100 poked its nose above the ruins to admire 10-year Treasury bonds and commodities, both of which had a strong performance in the last 30 days.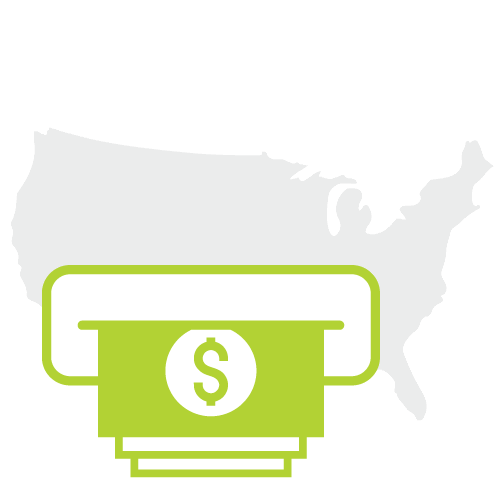 U.S. Markets
Down -9.3% YTD, the Dow Jones Industrial Average lost -1,701 points on the last day of business, greeting May with a black eye at 32,977. The S&P 500 fared worse with a YTD loss of -13.4% as -399 points evaporated at 2022's low of 4,131. The mighty NASDAQ got clobbered by losing -2,108 points for a YTD loss of -21.2% as it finished a disappointing April at 12,334. Winning a questionable red ribbon for the second-worst performer, the Russell 2000 showed a -17% YTD decline when it lost -228 points and finished the bruising month at 1,864.
European and Asian Markets
The only bright spot in European equity markets, the FTSE 100 gained +29 points by ending the month at 7,544 with a +2.2% YTD. The DAX 30 in Frankfurt, however, was down -318 points at 14,097 with a -9.5% YTD, similar to the Dow Jones scorecard. Gay Paree was not so gay as Paris's CAC 40 lost -126 points and was down -8.7% YTD with a month-end close of 6,533.
Suffering with an extended Covid lockdown, the Shanghai Stock Exchange lost -185 points for a year-to-date loss of -16.3% at its close of 3,047. The Hang Sing Index in Hong Kong dropped -517 points for a close of 21,089 and a year-to-date loss of -9.9%. Tokyo's Nikkei Index fared the best in Asia, though it was also underwater, losing -705 points with a -6.8% YTD and its lowest performance in 2022 with a close at 26,847.
News from China
"Beijing's zero-Covid policy, coupled with a crackdown on Big Tech, a real estate slump, and risks related to Russia's war in Ukraine, has triggered an unprecedented flight of capital by foreign investors in recent months. The yuan recently plunged to its lowest level in 17 months. Chinese leaders have made repeated reassurances in recent days about fixing the economy. President Xi Jinping on Tuesday called for an infrastructure spending spree to promote growth, and the Communist Party's Politburo on Friday promised "specific measures" to support the Internet economy. Last Monday, the Shanghai Composite fell below 3,000 for the first time in 21 months as rising Covid-19 cases in Beijing sparked fears that the Chinese capital could join Shanghai and other major cities in lockdown. China's stock market is the second-worst performing in the world so far this year, behind Russia, according to Refinitiv Eikon." (CNN, May 2, 2022)
Fixed Income
10-Year Treasuries increased +57 basis points to 2.89, a +90% increase during 2022, and is close to a 3-year high. "The 10-year's move put the yield at its highest level since Dec. 3, 2018. The benchmark yield has risen rapidly this year after ending 2021 near 1.5%. It was trading near 2.33% at the end of March. "It's a very psychologically significant hurdle for the 10-year Treasury yield and yet it's not really an important resistance level for it," Fairlead Strategies founder and managing partner Katie Stockton said on CNBC's 'The Exchange'. 'We'd have to go back to the 2018 high, which is of course 3.25%.'" (CNBC, May 2, 2022)
The Federal Open Market Committee is meeting in early May, on May 3-4 2022. "In advance of the next Federal Open Market Committee (FOMC) meeting on May 3-4, 2022, the markets are anticipating that it will decide to increase the federal funds rate by 50 basis points (bp), raising the target range from the current 25-50 bp to 75-100 bp. This mirrors comments made by Federal Reserve Board (FRB) Chair Jerome Powell during a seminar sponsored by the International Monetary Fund (IMF) on April 21, 2022. He said that an interest rate hike of "50 basis points will be on the table for the May meeting." During the IMF panel discussion, Powell insisted that "getting inflation back to the 2% goal" is a critical policy imperative right now. He noted that it is "absolutely essential to get price stability" as a means to achieve both labor market stability and overall economic stability. Powell added, "Our goal is to use our tools to get demand and supply back in sync, without a recession." Meanwhile, he noted that one or more rate increases of 50 bp each are favored by several FOMC members, but he would not disclose his own position." (Investopedia.com, May 2, 2022)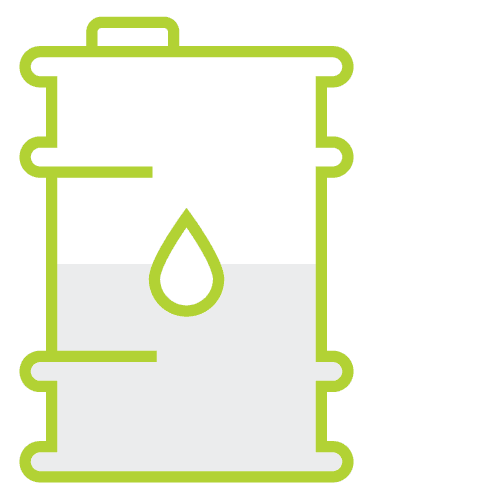 Commodities
Topping off in March at $1,945 per ounce, Comex gold declined -$38.60 in April to $1,907.20, representing a YTD of +4.2%. West Texas Intermediate Crude oil also dipped a little in April, decreasing -$3.13 to $104.69 per 42-gallon barrel, down from $107.82 in late March but still enjoying its +28% YTD advance. Retail gasoline followed suit as a gallon of unleaded gasoline averaged $4.21 nationally, up +22% YTD but down -52 cents during April.
U.S. Economy
GDP: The Bureau of Economic Activity published its advance report on the GDP's Q1performance. Released on April 28, the BEA's report stated "Real gross domestic product (GDP) decreased at an annual rate of 1.4 percent in the first quarter of 2022, according to the "advance" estimate released by the Bureau of Economic Analysis. In the fourth quarter, real GDP increased 6.9 percent. The GDP estimate released today is based on source data that are incomplete or subject to further revision by the source agency. The "second" estimate for the first quarter, based on more complete data, will be released on May 26, 2022." Additionally, CNN broadcast staff stated that the results for Q1 were expected to be +1%, so the decrease of -1.4% was surprising. However, commentary continued that Q1 performance was driven by the "omnicron" Covid variant, decreased inventory buildup, and less government spending. Undermining Q1's disappointing results were reports that consumer spending was up +2.7%, there is strong demand for imports, and business investment is up +9.2%. Travel is also expected to increase and unemployment is expected to continue decreasing. With the Fed taking action with a potential increase of +50 basis points in their early May meeting and these other positive factors, the domestic economy may avoid recession in Q2 even though Q1 was the first economic shrinkage in two years." (BEA, April 28, 2022)
Industrial Production: According to the April 15 Federal Reserve's report, "Total industrial production advanced 0.9 percent in March and rose at an annual rate of 8.1 percent for the first quarter. Manufacturing output gained 0.9 percent in March; the output of motor vehicles and parts jumped 7.8 percent, while factory output elsewhere moved up 0.4 percent. The index for utilities increased 0.4 percent, and the index for mining advanced 1.7 percent. At 104.6 percent of its 2017 average, total industrial production in March was 5.5 percent above its year-earlier level. Capacity utilization climbed to 78.3 percent, a rate that is 1.2 percentage points below its long-run (1972–2021) average." (Federal Reserve, April 15, 2022)
Exports, Imports and Trade Deficit: "February exports were $228.6 billion, $4.1 billion more than January exports. February imports were $317.8 billion, $4.1 billion more than January imports. The February decrease in the goods and services deficit reflected a decrease in the goods deficit of $1.1 billion to $107.5 billion and a decrease in the services surplus of $1.1 billion to $18.3 billion. Year-to-date, the goods and services deficit increased $45.7 billion, or 34.5 percent, from the same period in 2021. Exports increased $68.0 billion or 17.6 percent. Imports increased $113.7 billion or 22.0 percent. The increase in imports of goods reflected increases in industrial supplies and materials ($3.4 billion) and in capital goods ($0.9 billion). A decrease in automotive vehicles, parts, and engines ($3.2 billion) partly offset the increases. The increase in imports of services reflected increases in charges for the use of intellectual property ($1.2 billion), in transport ($0.6 billion), and in travel ($0.5 billion)." (BEA, April 5, 2022)
Job Growth: "Total nonfarm payroll employment rose by 431,000 in March, and the unemployment rate declined to 3.6 percent, the U.S. Bureau of Labor Statistics reported today. Notable job gains continued in leisure and hospitality, professional and business services, retail trade, and manufacturing. (BLS, April 1, 2022) "Today's job openings report confirms what we already knew about the recovery for February. The labor market is experiencing a historically fast bounce back from the pandemic recession because policymakers sought solutions at the scale of the problem." (Elise Gould, Senior Economist, Economic Policy Institute, March 29, 2022)
Existing Home Sales: "Existing-home sales decreased in March, marking two consecutive months of declines. Month-over-month, sales in March waned in three of the four major U.S. regions while holding steady in the West. Sales were down across each region year-over-year. Total existing-home sales of completed transactions that include single-family homes, townhomes, condominiums and co-ops, dipped 2.7% from February to a seasonally adjusted annual rate of 5.77 million in March. Year-over-year, sales fell 4.5% (6.04 million in March 2021).
"The housing market is starting to feel the impact of sharply rising mortgage rates and higher inflation taking a hit on purchasing power," said Lawrence Yun, NAR's chief economist. "Still, homes are selling rapidly, and home price gains remain in the double-digits." With mortgage rates expected to rise further, Yun predicts transactions to contract by 10% this year, for home prices to readjust, and for gains to grow around 5%.
Total housing inventory at the end of March totaled 950,000 units, up 11.8% from February and down 9.5% from one year ago (1.05 million). Unsold inventory sits at a 2.0-month supply at the present sales pace, up from 1.7 months in February and down from 2.1 months in March 2021.
The median existing-home price for all housing types in March was $375,300, up 15.0% from March 2021 ($326,300), as prices rose in each region. This marks 121 consecutive months of year-over-year increases, the longest-running streak on record. "Home prices have consistently moved upward as supply remains tight," Yun said. "However, sellers should not expect the easy-profit gains and should look for multiple offers to fade as demand continues to subside."
Properties typically remained on the market for 17 days in March, down from 18 days in February and 18 days in March 2021. Eighty-seven percent of homes sold in March 2022 were on the market for less than a month. First-time buyers were responsible for 30% of sales in March, up from 29% in February and down from 32% in March 2021. NAR's 2021 Profile of Home Buyers and Sellers – released in late 2021 – reported that the annual share of first-time buyers was 34%. "It appears first-time homebuyers are still looking to lock in at current mortgage rates before they inevitably increase," Yun said.
Individual investors or second-home buyers, who make up many cash sales, purchased 18% of homes in March, down from 19% in February but up from 15% in March 2021. All-cash sales accounted for 28% of transactions in March, up from both the 25% recorded in February and from 23% in March 2021. Distressed sales – foreclosures and short sales – represented less than 1% of sales in March, equal to the percentage seen in both February 2022 and March 2021.
According to Freddie Mac, the average commitment rate for a 30-year, conventional, fixed-rate mortgage was 4.17% in March, up from 3.76% in February. The average commitment rate across all of 2021 was 2.96%."(National Association of Realtors, April 20, 2022)
New Home Sales: "Sales of new single‐family houses in March 2022 were at a seasonally adjusted annual rate of 763,000. This is 8.6 percent below the revised February rate of 835,000 and is 12.6 percent below the March 2021 estimate of 873,000. The median sales price of new houses sold in March 2022 was $436,700. The average sales price was $523,900. The seasonally‐adjusted estimate of new houses for sale at the end of March was 407,000. This represents a supply of 6.4 months at the current sales rate. The April report is scheduled for release on May 24, 2022. (U.S. Census Bureau and the U.S. Department of Housing and Urban Development, April 26, 2022)
Retail Sales: "Retail sales in the US were up 0.5% month-over-month in March of 2022, below an upwardly revised 0.8% rise in February and market forecasts of 0.6%. Figures show consumer spending remains robust but reflect mainly an increase in spending due to a surge in prices for energy, food and other goods and services. Retail sales aren't adjusted for inflation. Sales at gasoline stations recorded the biggest increase (8.9%), but excluding those receipts, sales fell 0.3%. Other gains were seen in sales at general merchandise stores (5.4%); electronics and appliances stores (3.3%); sporting goods, hobby, musical instrument (3.3%); clothing (2.6%); food and beverages stores (1%); food services and drinking places (1%); miscellaneous stores (0.8%); furniture (0.7%) and building materials and garden equipment (0.5%). In contrast, sales went down at nonstore retailers (-6.4%) and motor vehicle and parts dealers (-1.9%)" (Trading Economics, April 14, 2022)
And, from the Census Department: "Advance estimates of U.S. retail and food services sales for March 2022, adjusted for seasonal variation and holiday and trading-day differences, but not for price changes, were $665.7 billion, an increase of 0.5 percent from the previous month, and 6.9 percent above March 2021. Total sales for the January 2022 through March 2022 period were up 12.9 percent from the same period a year ago. The January 2022 to February 2022 percent change was revised from up 0.3 percent to up 0.8 percent. Retail trade sales were up 0.4 percent from February 2022, and up 5.5 percent above last year. Gasoline stations were up 37.0 percent from March 2021, while food services and drinking places were up 19.4 percent from last year." (Census Department, April 14, 2022)
Producer Price Index: This index is designed to forecast potential trends of increased costs by studying prices producers spend to prepare their goods and services for the consumer market. In March, "U.S. monthly producer prices increased by the most in more than 12 years in March amid strong demand for goods and services, the latest sign of persistently high inflation that could compel the Federal Reserve to aggressively tighten monetary policy.
The report from the Labor Department on Wednesday also showed strong underlying inflation pressures at the factory gate, raising doubts that a decline in the cost of goods, excluding food and energy, in March reported in Tuesday's consumer prices data would be sustainable. Economists expect the U.S. central bank will hike rates by 50 basis points next month, and soon start trimming its asset portfolio.
"The broad-based increases reinforce yesterday's CPI report that will keep the Fed on its aggressive tightening path in the coming months," said Will Compernolle, a senior economist at FHN Financial in New York. "Supply chain easing, especially on the goods side of production, will be an important source of disinflation for the Fed to successfully achieve its goal of price stability."
The producer price index for final demand increased 1.4%, the largest gain since the government revamped the series in December 2009, after rising 0.9% in February.
Goods prices increased 2.3%, matching February's advance. A 5.7% rise in energy prices accounted for more than half of the increase in the PPI last month. There were increases in gasoline and electricity, but natural gas prices fell. Energy prices jumped 7.5% in February. Food prices climbed 2.4%, though the cost of beef and veal fell 7.3%. Wholesale prices of iron and steel scrap also rose, but the cost of cold rolled steel sheet and strip declined.
Inflation was initially fanned by a massive cash infusion from the government to cushion against the devastating impact of the coronavirus pandemic, which unleashed strong demand for goods and strained supply chains. Supply bottlenecks had started to ease, but progress was stalled by the Russia-Ukraine war. Renewed lockdowns in China to contain rising COVID-19 cases are also seen disrupting supply chains.
Services inflation is also building up amid the rolling back of pandemic restrictions on businesses. Wholesale services prices jumped 0.9% in March after climbing 0.3% in February. A 1.2% rise in margins for final demand trade services, which measure changes in margins received by wholesalers and retailers, accounted for more than 40% of the rise in services.
The Fed in March raised its policy interest rate by 25 basis points, the first hike in more than three years. Minutes of the policy meeting published last Wednesday appeared to set the stage for big rate increases down the road.
The cost of transportation and warehousing services also increased strongly last month. There were also gains in prices of hotel and motel accommodation, airline fares, inpatient care as well as hardware, building materials and supplies retailing.
In the 12 months through March, the PPI jumped 11.2%, the largest year-on-year increase since the current series was introduced in November 2010, after advancing 10.3% in February.
Economists polled by Reuters had forecast the PPI rising 1.1% and accelerating 10.6% year-on-year. Excluding the volatile food, energy and trade services components, producer prices accelerated 0.9% in March. The so-called core PPI increased 0.2% in February. In the 12 months through March, the core PPI soared 7.0% after rising 6.7% in February.
The government reported on Tuesday that monthly consumer prices increased by the most in 16-1/2 years in March. But core goods prices dropped by the most in two years, restraining monthly underlying consumer inflation in March. That offered cautious hope that inflation, which by all measures has far exceeded the Fed 2% target, has peaked.
Following last month's strong core PPI readings, some economists said it was too soon to talk about a sustained moderation in the monthly pace of core inflation. Based on the CPI and PPI data, economists are estimating that the core personal consumption expenditures (PCE) price index rose by about 0.3% in March after climbing 0.4% in February.
The core PCE price index is one of the inflation measures watched by Fed officials. It is forecast increasing by 5.3% year-on-year in March after accelerating 5.4% in February, which was the biggest rise since 1983. "We would caution however that the 'peak' in core inflation could appear to be more of a 'plateau' over the coming months," said Veronica Clark, an economist at Citigroup in New York. "While core PCE might not climb any higher on a year-on-year basis, we would not expect the Fed would be particularly comfortable with stable 5% inflation." (Reuters, April 13, 2022)
Consumer Price Index: The purpose of the CPI index is to illustrate the rise and fall, or maintenance, of prices paid by consumers; as prices rise, concerns about inflation may also be expressed. "Consumer prices climbed further into the stratosphere in March, and the only consolation is that the painful bout of skyrocketing costs may have peaked. Inflation hit a fresh 40-year high as continuing surges in gasoline, food and rent costs more than offset moderating prices for used cars.
The consumer price index leaped 8.5% annually, the fastest pace since December 1981, the Labor Department said Tuesday, likely cementing Federal Reserve plans for an unusually large half-point interest rate hike early next month. That increase is up from 7.9% in February, and inflation now has notched new 40-year highs for five straight months.
Prices rose 1.2% from their February level, the sharpest monthly increase since September 2005. Gasoline prices were the chief inflation culprit, jumping 18.3% and accounting for more than half the overall rise in costs. Average unleaded gas set a record $4.33 a gallon last month before easing to $4.11 by Monday, according to AAA. Pump prices are up 48% from a year earlier. Russia's invasion of Ukraine stoked last fall's inflation surge by reducing Russian oil supplies and intensifying supply chain bottlenecks, especially for energy, wheat and other commodities shipped from the region.
Meanwhile, worker shortages in the U.S. are prompting companies to boost pay sharply to attract job candidates, leading them to lift prices to maintain profit margins.
Excluding volatile food and energy items, so-called core prices rose 6.5% annually in March, the largest advance since August 1982. But on a monthly basis, core prices increased 0.3%, the slowest increase in six months and a sign such prices may be easing, Contingent Macro Research says.
Still, economist Kathy Bostjancic of Oxford Economics says the report bolsters her view that the Federal Reserve will hike interest rates by a larger-than-normal half a percentage point at both its May and June meetings. She figures inflation won't peak until May.
Grocery prices increased 1.5% from the prior month and are up 10% over the past year. Ukraine accounts for about 8% of the world's wheat exports, and war-related disruptions to shipments – or worries over such snags – appear to be pushing up the prices of wheat-related products, along with other commodities. Breakfast cereal prices rose 2.4% monthly and 9.2% from a year ago. Rice, pasta and cornmeal increased 2.8% monthly and 9.3% annually. Fresh biscuits, rolls and muffins rose 2.5% monthly and 10.8% from a year ago; rent increased 0.4% from the prior month, and 4.4% annually. The war could extend the supply troubles and outsize price gains longer than expected, says Barclays economist Pooja Sriram. Barclays estimates yearly inflation will still be 6.4% in June and 4.4% at the end of the year." (USA Today, April 12, 2022)
Consumer Sentiment: "The Conference Board Consumer Confidence Index® decreased slightly in April, after an increase in March. The Index now stands at 107.3 (1985=100), down from 107.6 in March. The Present Situation Index—based on consumers' assessment of current business and labor market conditions—fell to 152.6 from 153.8 last month. However, the Expectations Index—based on consumers' short-term outlook for income, business, and labor market conditions—ticked up to 77.2 from 76.7.
"Consumer confidence fell slightly in April, after a modest increase in March," said Lynn Franco, Senior Director of Economic Indicators at The Conference Board. "The Present Situation Index declined, but remains quite high, suggesting the economy continued to expand in early Q2. Expectations, while still weak, did not deteriorate further amid high prices, especially at the gas pump, and the war in Ukraine. Vacation intentions cooled but intentions to buy big-ticket items like automobiles and many appliances rose somewhat."
"Still, purchasing intentions are down overall from recent levels as interest rates have begun rising. Meanwhile, concerns about inflation retreated from an all-time high in March but remained elevated. Looking ahead, inflation and the war in Ukraine will continue to pose downside risks to confidence and may further curb consumer spending this year." (The Conference Board, April 26, 2022)
Interesting News: We've all seen the neighborhood kids' lemonade stand, and some of us have chosen to support young entrepreneurs by taking a chance on buying a too-sweet or too-sour lemonade drink. Here's a story that takes youthful exuberance to a compassionate level.
"It's the quintessential kid dream to start a lemonade stand in the neighborhood, but not every kid has a charitable goal in mind when imagining their first entrepreneurial venture. For 9-year-old Ben Miller, however, the good he could do with his earnings was the first thing on his mind. For the past three years, the now-third-grader has operated a lemonade stand and donated all of his revenue to the Idaho Humane Society. And what started out as a small contribution has since grown to total nearly $2,000.
Miller's desire to donate originally stemmed from his love of cats. After visiting the Idaho Humane Society with his grandmother, the observant young boy noticed that many of the furry felines didn't have toys to play with. Luckily, he already had a plan to open a lemonade stand in the works. From that moment, he decided that he would donate all of his proceeds to the animal shelter so that they could provide the necessary supplies and toys for all their cats.
As this is the lemonade stand's third year running—this time with a $1,000 goal—it's safe to say that Miller's fundraising idea was an instant success."I started two years back and the first time I donated about $200 dollars, and the second time I donated about $600, and this time about $1,150," Miller proudly shares. "I usually sell lemonade, lavender lemonade, and cookies and dog treats." And with such delicious offerings, it's no wonder his business has done so well. Plus, now that the word has gotten out about his cause, people have come from all over to support him.
"People traveled from almost an hour away, saying that they had heard about it on the radio, and it was absolutely incredible," says Miller's mother, Amy Miller. The proud mom was blown away by the community's engagement. But even more than that, she was touched by her son's innate desire to give. "I'm so proud of him and his heart," she expresses. "He makes me so happy."
All the animals at the shelter who will benefit from Miller's lemonade stand funds are sure to be ecstatic as well. And it goes without saying that the staff is extremely grateful for the charitable donation. "When we see kids on their own ask for donations it just means the world to us," says Idaho Humane Society Communications Manager Kristine Schellhaas. "We are always in short supply of cat donations, and since Ben loves cats, we'll definitely use it to help cats! We are just so thankful."
Luckily, Miller has no plans of stopping his fundraising efforts any time soon. "I think I'm going to do this every year, or at least as long as we can," says the budding kid philanthropist. So, it seems that the 9-year-old's annual lemonade stand will continue its charitable work for the foreseeable future." (My Modern Met, April 18, 2022)
Final Reflections
Is there a metaphoric lemonade stand in your near future? It's worth giving some thought, intention, and action to what we think, say, and do, and through refining our reflections and the clarity of our life's purpose, find occasions when we can sell our own lemonade for the benefit of those in need. As we approach late spring and early summer, this is a brilliant time to take stock of this year's trends in our financial, social, and personal lives so we can adjust the path ahead and assure our aim is true.
Everyone here at Carlton Wealth is eager for your success, and we invite your inquiries so we can learn the best ways for serving you and your family. We all wish you an abundance of May's flowers!
Information contained herein is based on data obtained from sources believed to be reliable; however, such information has not been verified by Carlton Financial Group, LLC d/b/a Carlton Wealth or Synergy Financial Management, LLC. The information provided has been prepared and distributed solely for information purposes and is not a solicitation or an offer to buy any security or instrument or to participate in any trading strategy or an offer of advisory services.
Over the last several years, sales have dramatically increased for indexed universal life (IUL); this is both good and bad.
Read More