20 min read
Markets, Russia & Ukraine
Joe Maas, CFA, CFP®, CLU®, ChFC, MSFS, CCIM™, CVA, ABAR, CM&AA : Mar 21, 2022 12:55:51 PM
As February ends and March begins, the world's attention is consumed by the Kremlin's aggression against the people of Ukraine. In the words of Roberta Metsola, the president of the European Union, "There is no being neutral between the fire and the fire brigade."

The major domestic market indices concluded February with negative YTDs, echoing January's performance, while 10-year Treasury yields continued their advance with increased basis points. Comex gold, West Texas Intermediate Crude oil, and gasoline prices at the pump climbed to new 2022 heights. European and Asian market indices also evidenced YTD declines.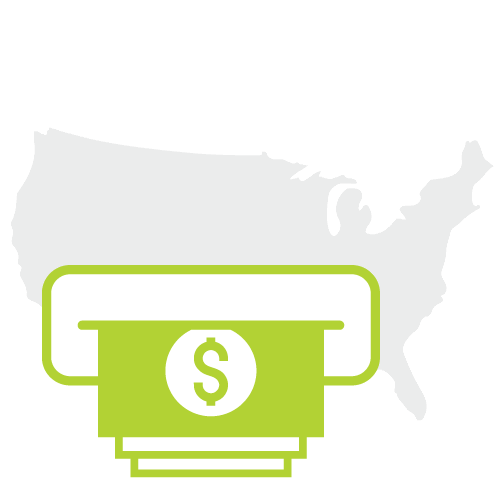 U.S. Markets
The Dow Jones Industrial Average ended the second month of the year even lower than it registered at the end of January. At month-end, the Index dropped -1,239 points, similar to the loss of -1,207 points in January, and concluded February at 33,892 with a -6.8% YTD. The S&P 500 also added to its 2022 losses by closing at 4,373, down -142 points with a disappointing -8.3% YTD. Performing the worst of all the indices, the NASDAQ dropped -488 points to 13,751 and a -12.1% YTD. Maintaining its -9.6% YTD, the Russell 2000 increased a slight +20 points and closed at 2,048.
European and Asian Markets
London's FTSE 100 played seesaw between January and February, up +1% YTD in January but down -1% YTD in February, closing at 7,458 with a monthly loss of just -6 points. The DAX 30 in Frankfurt, Germany, hit the wall at the end of February, down -1,010 points at 14,461 and -7.2% YTD. The Paris CAC 40 suffered similarly with the loss of -341 points, down -7.0% YTD at 6,658. The Shanghai Stock Exchange improved slightly with a gain of +101 points by closing at 3,462 but nursed a -5.0% YTD, up from -7.7% YTD last month. In Hong Kong, the Hang Seng Index was disappointed with the loss of -1,089 points and -3% YTD at the closing bell with 22,713. Tokyo's Nikkei Index drifted further south in February, closing at 26,876 with a loss of -1,915 points and unhappy with its -6.7% YTD.
News from China
Ever the cautious politician and always capable of living with its inconsistencies, "China signaled it was ready to play a role in finding a ceasefire in Ukraine as it "deplored" the outbreak of conflict in its strongest comments yet on the war. Beijing said it was "extremely concerned about the harm to civilians" in comments that came after a phone call between Chinese foreign minister Wang Yi and his Ukrainian counterpart Dmytro Kuleba. "Ukraine is willing to strengthen communications with China and looks forward to China playing a role in realizing a ceasefire," the Chinese statement said on Tuesday. It added that it respected "the territorial integrity of all countries," without indicating whether Beijing accepted Russia's claim to the Crimean peninsula or shared its recognition of separatists in the Donbas region of eastern Ukraine.
The statement marked a change in tone from Beijing. Asked on February 24 if the invasion represented a violation of Ukraine's sovereignty, a spokesperson for Beijing's foreign ministry characterized the situation as due to "a combination of factors" but did not describe it as a violation. In the days before the fighting started, the spokesperson also described the U.S. as the "culprit" in the Ukraine crisis, "heightening tensions, creating panic and even hyping up the possibility of warfare." Last Friday, China joined the United Arab Emirates and India in abstaining from a U.N. resolution condemning Russia's invasion of Ukraine that 11 members of the Security Council supported. Moscow vetoed the resolution.
Some analysts say China is trying to position itself as a regional peacemaker, leveraging its close ties with the Kremlin. Beijing repeated previous calls for both sides to find a solution through international negotiations, but it maintained its criticism of NATO, saying that "regional security cannot be achieved by expanding military blocs." (The Financial Times, March 1, 2022)
Fixed Income
Federal Open Market Committee (FOMC): "Federal Reserve Chairman Jerome Powell is tasked with telling Congress this week that the central bank will be doing more to control inflation at a time when markets expect it will be doing less. With fears over the Russian invasion of Ukraine causing turmoil in the financial world, Wall Street has quietly dialed down its expectations for Fed action.

Where markets had been expecting the Fed to raise interest rates up to seven times in 2022, recent pricing now indicates just five moves. That would be the equivalent of bringing the Fed's benchmark short-term borrowing rate up about 125 basis points or to a range between 1.25% – 1.5%.

The shifting winds mean Powell has a tightrope to walk as he explains during two days of congressional testimony that his institution is committed to taming inflation while also being mindful of the geopolitical turmoil.

"He has to thread a pretty thin needle. The balancing act is going to be difficult," said Mark Zandi, chief economist at Moody's Analytics. "My sense is he leads with the uncertainty that this all creates given that the Russian invasion could take many different paths, each one darker than the other. He'll reinforce the point that in a period of such heightened uncertainty, it might make sense for the Fed to be a little more cautious in enacting policy."

Until a week or so ago, markets had been expecting the policy-making Federal Open Market Committee to approve 25 basis point hikes at each of its remaining seven meetings this year. There even was a strong lean to the first move, at the March 15-16 meeting, being 50 basis points. Russia's attack has taken that off the table, at least for now.
Economists largely expect growth to be solid this year if a bit less than in 2021, which was the strongest since 1984. Fed officials in December projected GDP to accelerate at a 4% pace in 2022.

However, unrelenting inflation, at its fastest level in 40 years, along with the prospects that the Russia-Ukraine situation could add to inflation and further complicate supply chains puts another wrinkle in the Fed policy outlook.

"We're entering a period of stagflation," Boockvar said, referring to higher inflation and low growth. "The question is, does [Powell] focus more on the 'stag' or does he focus more on the 'inflation'? Just based on the history of the post-Volcker way of running monetary policy, the Fed focuses on growth." Other economists, though, disagree.

In a note to clients Sunday, Goldman Sachs said "very high inflation" this year "should make an easy case" for seven rate hikes this year. Bank of America also has not relented from its forecast of seven moves, and Citigroup economist Andrew Hollenhorst wrote Tuesday that "the market has been a bit too quick to price-out the potential for a 50 [basis point" hike at this month's FOMC meeting.

Nonetheless, as of March 1 noontime, the market had completely taken a half-percentage-point hike off the table and in fact assigned a tiny possibility to no move at all, according to the CME Group. Futures pricing can be volatile, so the probabilities could swing back if inflation slows or the Ukraine situation is resolved.

Powell, delivering his mandated semiannual update to a House panel Wednesday and then to a Senate committee Thursday, will have to address a wide range of views on where it should be at a critical time for monetary policy.

"We think Powell will emphasize that amid heightened geopolitical uncertainty the Fed remains focused on its macro objectives and will continue to move ahead with policy normalization with a view to bringing inflation back towards target while sustaining employment," Krishna Guha, head of central bank policy strategy for Evercore ISI. "We think he will acknowledge that the Russia Ukraine crisis and its stagflationary impulse from higher energy prices (inflation higher, growth lower) creates additional challenges for policy," Guha added." (CNBC, March 1, 2022)

10-Year Treasuries: 10-year Treasuries added an additional +18 basis points in February to the +27 basis points added in January. Presently the 10-year daily treasury yield curve rate is 1.97 compared with 1.52 at the end of 2021, a YTD of +23%.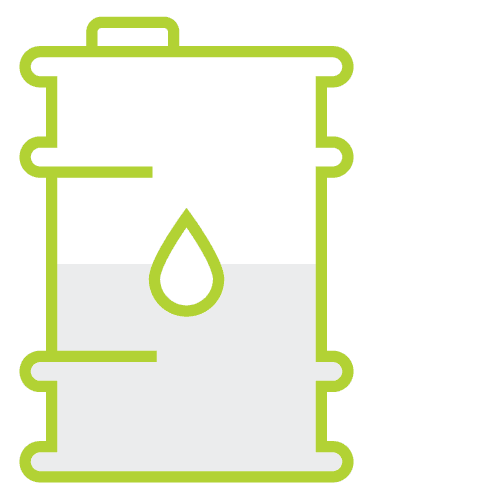 Commodities
Because of the current uncertainties with global and domestic inflation, and combined with the Russian aggression in Ukraine with its pending repercussions, the price of Comex gold increased in February from $1,796 per ounce in January to $1,896 per ounce, gaining +$100 and +3.8% YTD. Also, the recipient of increasing prices due to the recent global shift away from dependence on Russian oil as well as other influences, West Texas Intermediate Crude oil bubbled up from $87.83 per barrel in January to $95.15 per barrel at the end of February, rising +$7.32 and boasting a YTD a +21%. Gasoline followed suit as a retail gallon achieved the national average of $3.58 per unleaded gallon at the pump, up +21.5 cents in the last 28 days and a wallet migraine of +8.3% YTD.
U.S. Economy
GDP: "Real gross domestic product (GDP) increased at an annual rate of 7.0 percent in the fourth quarter of 2021 according to the "second" estimate released by the Bureau of Economic Analysis. In the third quarter, real GDP increased 2.3 percent. The GDP estimate is based on more complete source data than were available for the "advance" estimate issued last month. In the advance estimate, the increase in real GDP was 6.9 percent. The increase in real GDP primarily reflected increases in private inventory investment, exports, PCE, and nonresidential fixed investment that were partly offset by decreases in both federal and state, and local government spending. Imports, which are a subtraction in the calculation of GDP, increased.

The increase in private inventory investment was led by retail and wholesale trade industries. Within retail, inventory investment by motor vehicle dealers was the leading contributor. The increase in exports reflected increases in both goods and services. The increase in exports of goods was widespread, and the leading contributors were consumer goods, foods feeds, and beverages, as well as industrial supplies and materials. The increase in exports of services was led by travel. The increase in PCE primarily reflected an increase in services, led by health care, financial services, and insurance, and transportation. The increase in nonresidential fixed investment primarily reflected an increase in intellectual property products that was partly offset by a decrease in structures.

The decrease in federal government spending primarily reflected a decrease in defense spending on intermediate goods and services. The decrease in state and local government spending reflected a decrease in gross investment. The increase in imports primarily reflected an increase in goods.

Real GDP accelerated in the fourth quarter, increasing 7.0 percent after increasing 2.3 percent in the third quarter. The acceleration in real GDP primarily reflected upturns in exports and residential investment, and accelerations in private inventory investment and consumer spending, which were partly offset by a downturn in state and local government spending. Imports accelerated." (Bureau of Economic Analysis, February 24, 2022.)
Industrial Production: "In January, total industrial production increased 1.4 percent. Manufacturing output and mining production rose 0.2 percent and 1.0 percent, respectively. The Index for utilities jumped 9.9 percent; after being held down in December by unusually mild weather, the demand for heating surged in January with the arrival of significantly colder-than-normal temperatures. At 103.5 percent of its 2017 average, total industrial production in January was 4.1 percent higher than its year-earlier level and 2.1 percent above its pre-pandemic (February 2020) reading. Capacity utilization for the industrial sector increased 1.0 percentage point in January to 77.6 percent, a rate that is 1.9 percentage points below its long-run (1972–2021) average.
Manufacturing output rose 0.2 percent in January and was up 2.5 percent over the past 12 months. In January, durable manufacturing, nondurable manufacturing, and other manufacturing (publishing and logging) each recorded increases of 0.2 percent. Within durables, miscellaneous manufacturing and machinery posted the largest gains, while motor vehicles and parts and nonmetallic mineral products posted the largest losses. Within nondurables, sizable increases were recorded by textile and product mills; food, beverage, and tobacco products; and paper. The largest losses came in the indexes for printing and support and for petroleum and coal products, which both declined around 1.5 percent.

The increase of 9.9 percent in the output of utilities in January was the largest in the history of the Index (since 1972) and reflected strength for both electric utilities and natural gas utilities. The Index for mining rose 1.0 percent. Oil and gas well drilling advanced 6.2 percent; the Index in January was nearly 50 percent above its year-earlier level but still about 14 percent below its pre-pandemic reading.

Capacity utilization for manufacturing increased 0.1 percentage point in January to 77.3 percent, 1.8 percentage points higher than its pre-pandemic level but still 0.8 percentage points below its long-run average. The operating rate for mining rose 0.5 percentage points to 79.1 percent, and the operating rate for utilities advanced 6.9 percentage points to 78.1 percent. Despite these gains, both rates remained below their long-run averages. (Federal Reserve, February 16, 2022)
Exports, Imports and Deficit: "December exports were $228.1 billion, $3.4 billion more than November exports. December imports were $308.9 billion, $4.8 billion more than November imports. The December increase in the goods and services deficit reflected an increase in the goods deficit of $3.2 billion to $101.4 billion and an increase in the services surplus of $1.8 billion to $20.7 billion. For 2021, the goods and services deficit increased $182.4 billion, or 27.0 percent, from 2020. Exports increased $394.1 billion or 18.5 percent. Imports increased $576.5 billion or 20.5 percent." (Bureau of Economic Analysis, February 8, 2022).
Job Growth: "The U.S. added a robust 467,000 jobs in January and hiring was much stronger at the end of 2021 than originally reported, pointing to the resilience of a rapidly recovering economy despite successive waves of the coronavirus. The unemployment rate rose to 4% from 3.9%, the government said Friday.

Economists polled by Wall Street had forecast 150,000 new jobs, but many investors were bracing for the first contraction in employment in more than a year because so many workers got sick from omicron last month. A record 7.8 million people said they missed time from work last month due to omicron, the labor survey showed. Instead, companies apparently ramped up hiring. Employ gains in December and November were also much bigger than initially reported, newly revised data show.

The U.S. added 510,000 jobs in December instead of 199,000. And employment rose by 647,000 in November compared to the prior estimate of 249,000. By every measure, the labor market is bursting at the seams. Businesses have a near-record 10.9 million job openings, for one thing. Many are so desperate to hire they are offering better pay, bonuses, and other benefits. Hourly wages shot up 23 cents, or 0.7%, to $31.63 in January. Over the past year, wages have jumped 5.7% — the biggest increase in decades.

One of the biggest problems businesses face is finding enough labor to keep up with the strong demand for their goods and services. The economy is missing as many as 4 million workers who likely would be employed now had the pandemic never happened.

The stock market opened lower after the report. Analysts said the unexpectedly strong increase reinforces expectations the Federal Reserve will move aggressively to raise rates this year as it attempts to rein in inflation.
Some even think the Fed would consider a 50-basis point rate hike in March, an idea considered farfetched before the January employment figures. The economy faces many challenges on the road to recovery, but a lack of jobs is not one of them. The strong labor market has given more leverage to workers to ask for higher pay or take better-paying jobs. It's also padding their income and allowing them to spend more — a good thing for the economy.

The downside? Higher pay could feed already high U.S. inflation unless workers prove to be more productive in their jobs. Inflation is rising even faster than wages. The fastest hiring gains last month took place at service-oriented companies such as hotels, restaurants, and other businesses that rely on large crowds and deal directly with customers. Employment rose by 151,000 last month in the hospitality business. The increase was a surprise. These businesses have usually reduced employment during new waves of the coronavirus.

Employment also rose by 86,000 among white-collar businesses, 61,000 at retailers, and 54,000 in transportation and warehousing. The only industries to shed jobs were mining, construction, and auto manufacturing. Government revisions also show the labor force being somewhat larger than previously reported. The number of people who either have a job or were looking for one was an estimated 163.8 million in January, compared to 162.3 million at the end of 2021. The percentage of people in the labor force rose three ticks to a pandemic high of 62.2%, though it's still well below pre-crisis peak. Lots of people still have not returned to the labor force and it's not clear if or when they will do so.

"The economic fallout from each successive wave of the pandemic has been smaller and smaller," said Nick Bunker, economic research director of Indeed Hiring Lab. "This trend, along with strong demand for workers, suggests 2022 could be a year with continued strong gains for the labor market."

"The strong jobs report is good news for the economy and American workers," said Chris Zaccarelli, chief investment officer at Independent Advisor Alliance ion Charlotte, N.C. "Unfortunately for the stock market, it should add to concerns that the Federal Reserve is going to be forced to raise rates more quickly and to a higher level." (MarketWatch, February 4, 2022)
Existing Home Sales: "Existing-home sales in the U.S. which include completed transactions of single-family homes, townhomes, condominiums, and co-ops, jumped 6.7% to a seasonally adjusted annual rate of 6.5 million in January 2022, rebounding from a downwardly revised 3.8% fall in December. It is the highest level in a year, beating forecasts of 6.1 million. Total housing inventory fell to a new all-time low of 860K units and the median price for all housing types was $350,300. "Buyers were likely anticipating further rate increases and locking-in at the low rates, and investors added to overall demand with all-cash offers. Consequently, housing prices continue to move solidly higher. There are more listings at the upper end – homes priced above $500,000 – compared to a year ago, which should lead to less hurried decisions by some buyers. Clearly, more supply is needed at the lower end of the market in order to achieve more equitable distribution of housing wealth", said Lawrence Yun, NAR's chief economist." (Trading Economics, February 18, 2022)
New Home Sales: "After posting double-digit month-over-month increases in November and December, new home sales dropped in January, decreasing 4.5% from the month prior to a seasonally adjusted annual rate of 801,000, according to data released by the U.S. Department of Housing and Urban Development and the U.S. Census Bureau on Thursday. Year over year, the sale of new homes was down 19.3% in January.

"The only-modest setback in new home sales reinforced the fact that both home shoppers and home builders continue to stand firm amid a slew of challenges," Zillow economist Matthew Speakman said in a statement. "With the wind blowing against them, builders navigated significant supply chain and labor disruptions, including a very difficult past two months thanks to a wave of Covid infections sweeping the nation and contributing to lost man-hours. And while pandemic-related pressures appear to be easing in other parts of the economy, the shortage of key building materials – notably windows and wood products – persists. But these headwinds cannot be ignored and builders are still falling short of potential — last month's figure was 19.3% below January 2021, which represented a post-Great Recession record high."

At the end of January, an estimated 406,000 new homes were still for sale, which at the current sales rate represents a 6.1 month supply. With the supply of existing homes for sale hitting record lows and the various labor and material shortages hitting the home building industry, this relatively high level of supply of new homes is giving housing economists reason to be cautiously optimistic for new home sales this spring.

"With home prices rising at unprecedented rates, and existing home inventory now at the lowest levels on record — and demand expected to remain strong – prospective buyers are eagerly waiting for new homes to come onto the market even if it means having to wait for months, or even years, before construction is complete," Speakman said in a statement. "Just 10% of new homes available for sale in January were fully built, slightly more than lows reached in the fall but still well below historic norms."

Affordability remains a problem, however, with the median homes sales price for new homes rising to $423,300 in January from $377,000 in December.

"One year ago, 29% of new-home sales were priced below $300,000," First American deputy chief economist Odeta Kushi said in a statement. "In January of this year, only 9% of new-home sales were priced below $300,000. Rising mortgage rates further worsen affordability."

However, Kushi notes that the escalating Russia-Ukraine conflict may impact how quickly and how much mortgage rates rise.

Regionally, new home sales fell in three out of the four national regions. In the Northeast, new home sales were down 10.7%, while the Midwest and South saw 3.7% and 7.4% drops, respectively. The West was the only region that saw a rise in new home sales, with an increase of 1.2%." (Real Trends, February 24, 2022)
Retail Sales: The $649.8 billion in January 2022 U.S. retail sales represented a 3.8% gain over sales in December 2021 and a 13% increase compared to January 2021's sales. These figures from the U.S. Census Bureau, which represent advance estimates and are adjusted for seasonal variations but not for price changes, indicated that the positive trends were not a one-month phenomenon: sales for the November 2021-January 2022 period were up 16.1% compared to the same period last year.

Retail trade sales for January, which exclude gas stations and foodservice locations, also were in positive territory, up 4.4% compared to December 2021 and up 11.4% compared to January 2021.

These strong spending numbers are even more impressive considering the multiple headwinds U.S. consumers are facing, including the lingering impact of the COVID-19 omicron variant, inflation (currently running at 7.8%) and supply chain challenges.

"A triad of forces weighed on consumer behavior and spending as weather slammed a large portion of the United States, the omicron variant was relentless, and inflation was escalating," said Jack Kleinhenz, Chief Economist at the NRF in a statement. "On top of that, the enhanced child care tax credit ceased at the end of 2021, impacting millions of families. Despite all that, consumers ramped up spending even after a record-breaking holiday season."

January's numbers show that 2022 is starting very strong for consumers and retailers, especially on the heels of a record holiday season and record sales in 2021," said NRF President and CEO Matthew Shay in a statement. "While the year ahead has challenges with inflationary pressures, labor shortages, COVID-19 impacts and uncertainty related to international tensions in Russia and China, today's numbers show that despite these concerns, consumers are spending, and the economy remains in good shape." (Retail TouchPoints, February 16, 2022)
Producer Price Index: "U.S. producer prices increased by the most in eight months in January amid a surge in the cost of hospital outpatient care and goods such as food and motor vehicles, another sign that high inflation could persist through much of this year. Broadening inflation pressures were underscored by other data on Tuesday showing a measure of prices received by factories in New York state surged to a record high in February, while manufacturers reported they continued to pay higher prices for inputs. The reports followed on the heels of news last week of a strong rise in consumer prices in January, with the annual inflation rate posting its largest increase in 40 years. Financial markets have priced in a better-than-even chance that the Federal Reserve will raise interest rates next month by half a percentage point.

"This is further evidence of persistent and increasingly embedded inflationary pressure that should keep the Fed leaning towards even more hawkish policy," said Andrew Hollenhorst, chief U.S. economist at Citigroup in New York. "We continue to expect data over the next month will support a 50-basis-point hike by the Fed in March." The producer price index for final demand jumped 1.0% last month, the biggest advance since May, after climbing 0.4% in December, the Labor Department said.

The PPI was boosted by a 0.7% increase in services, matching the gain in December.

Services were driven by a 1.6% rise in the cost of hospital outpatient care. There were also increases in wholesale retailing for machinery, vehicles, apparel, jewelry as well as footwear. The cost of hotel and motel accommodation rose as did freight transportation by trucks.

Portfolio management fees jumped 1.9%. But margins for fuels and lubricants retailing fell 9.7%. Airline fares dropped 4.2%.

Wholesale goods prices rebounded 1.3% after dipping 0.1% in December. A 0.8% rise in the prices of goods excluding foods and energy accounted for more than 40% of the broad increase in the costs of goods. Motor vehicle prices rose 0.7%.

Food prices advanced 1.6%, while energy products increased 2.5%. But prices for iron and steel scrap fell 10.7%. Healthcare, portfolio and airline fares are key components in the calculation of the personal consumption expenditures (PCE) price index, one of the inflation measures watched by the Fed.

In the 12 months through January, the PPI rose 9.7%. That followed a 9.8% surge in December. Year-on-year PPI is slowing as last year's large increases drop out of the calculation. Economists polled by Reuters had forecast the PPI would gain 0.5% on the month and advance 9.1% on a year-on-year basis.
Stocks on Wall Street were trading higher as Russia's withdrawal of some troops near its border with Ukraine assuaged fears of a potential Russian invasion. The dollar slipped against a basket of currencies. U.S. Treasury prices were trading largely lower.

Excluding the volatile food, energy and trade services components, producer prices rose 0.9% in January. That was the largest increase in the so-called core PPI in a year and followed a 0.4% gain in December. In the 12 months through January, the core PPI increased 6.9% after rising 7.0% in December.

Inflation is running well above the U.S. central bank's 2% target. Economists are expecting as many as seven rate hikes this year. Inflation pressures are also coming from strong wage gains amid tightening labor market conditions.
With the CPI and PPI data in hand, economists are estimating the core PCE price index rose by about 0.6% in January. That would result in the year-on-year rate increasing 5.2%, which would be the largest gain since early 1983.

A shift in spending to goods from services during the COVID-19 pandemic and trillions of dollars in government pandemic relief boosted demand, which has outpaced supply, igniting inflation. An acute shortage of workers on factory floors and other places along the supply chain are making it difficult to get products to markets.

Though a survey from the New York Fed on Tuesday showed a solid improvement in employment at factories in the region, supply bottlenecks persisted, with delivery times continuing to lengthen. As a result, the survey's measure of prices paid by factories was little changed near its recent peak.

Its gauge of prices received by manufacturers soared seventeen points to a record high of 54.1. High inflation and snarled supply chains left manufacturers less optimistic about business conditions over the next six months. The survey's measure of future business conditions dropped seven points to 28.2, the lowest reading since the early stages of the pandemic. While the Institute for Supply Management (ISM) surveys and data on inventory accumulation have suggested some easing in supply constraints, that has not been evident in the PPI data.

"In the months ahead, the PPI will be an important bellwether to gauge if supply chain easing could lead to cooler consumer prices," said Will Compernolle, a senior economist at FHN Financial in New York. "We don't expect immediate pass-through, but an eventual slowing in producer price increases would be a sign firms are able to increase capacity to meet strong demand." (Reuters, February 15, 2022)
Consumer Price Index: "Over the 12 months from January 2021 to January 2022, the Consumer Price Index for All Urban Consumers (CPI-U) rose 7.5 percent. This is the largest 12-month increase since the 12-month period ending February 1982. Food prices increased 7.0 percent over the past year, while energy prices rose 27.0 percent. Prices for food at home rose 7.4 percent over the last 12 months. All of the six major grocery store food groups increased over the period. By far the largest increase was that of meats, poultry, fish, and eggs, which rose 12.2 percent over the year. Prices for dairy and related products increased 3.1 percent, the smallest 12-month increase among in the food at home category. Prices for food away from home rose 6.4 percent over the last year, the largest 12-month increase since January 1982.
Within the energy category, gasoline prices rose 40.0 percent over the last year, despite declining in January. Prices for natural gas rose 23.9 percent over the last 12 months, and prices for electricity rose 10.7 percent.

Prices for all items less food and energy index rose 6.0 percent, the largest 12-month change since the period ending August 1982. Within this grouping, prices for shelter increased 4.4 percent over the past year, prices for medical care services were up 2.7 percent, and prices for transportation services increased 5.6 percent. (Bureau of Labor Statistics, February 16, 2022)
Consumer Sentiment: "The Conference Board Consumer Confidence Index® fell slightly in February, after a decrease in January. The Index now stands at 110.5 (1985=100), down from 111.1 in January. The Present Situation Index—based on consumers' assessment of current business and labor market conditions—improved to 145.1 from 144.5 last month. The Expectations Index—based on consumers' short-term outlook for income, business, and labor market conditions—declined to 87.5 from 88.8.

"Consumer confidence was down slightly for a second consecutive month in February," said Lynn Franco, Senior Director of Economic Indicators at The Conference Board. "The Present Situation Index improved a touch, suggesting the economy continued to expand in Q1 but did not gain momentum. Expectations about short-term growth prospects weakened further, pointing to a likely moderation in growth over the first half of 2022. Meanwhile, the proportion of consumers planning to purchase homes, automobiles, major appliances, and vacations over the next six months all fell." "Concerns about inflation rose again in February, after posting back-to-back declines. Despite this reversal, consumers remain relatively confident about short-term growth prospects. While they do not expect the economy to pick up steam in the near future, they also do not foresee conditions worsening. Nevertheless, confidence and consumer spending will continue to face headwinds from rising prices in the coming months." (The Conference Board, February 22, 2022)
Interesting News: A French brewer has started using algae with a naturally-occurring pigment to turn their beer blue. The beer, with the brand name "Line", is the result of a tie-up between a firm that wants to popularize the algae as a dietary supplement, and a nearby craft brewery that was looking for a way to make its beverages more distinctive. The beer is selling well, said Sebastien Verbeke, an employee of Hoppy Urban Brew, which makes the drink. "It's getting an enormous amount of interest and curiosity on the part of the public," he said.

The blue tint comes from spirulina, algae grown in basins by a company called Etika Spirulina in northern France. The component of the spirulina that gives the blue color, called phycocyanin, is then added to the beer during the brewing process. Tasting a freshly produced bottle of the beer, brewery employee Mathilde Vanmansart described it as hoppy, light, and with fruity notes, while the only evidence of the added algae was the distinctive color. Xavier Delannoy, whose farm provides the spirulina, said after several test batches, the brewery had found a blend that appealed to customers. He said 1,500 bottles of the blue beer were sold between October and December last year, and the brewery is now preparing to ramp up production to meet demand. (Reuters, February 3, 2022)
Final Reflections

We look forward to the day when we can live in peace and harmony and help each other achieve prosperity, not just in our wealth, but in our relationships and how we treat each other. We have much to offer, much to share and, it would seem, much to learn. Everybody at Carlton Wealth joins me in wishing that our global family will achieve the highest aspirations of our true natures so all of us, every one of us, can feel safe, respected, sufficient, and loved.
Information contained herein is based on data obtained from sources believed to be reliable; however, such information has not been verified by Carlton Financial Group, LLC d/b/a Carlton Wealth or Synergy Financial Management, LLC. The information provided has been prepared and distributed solely for information purposes and is not a solicitation or an offer to buy any security or instrument or to participate in any trading strategy or an offer of advisory services.
Over the last several years, sales have dramatically increased for indexed universal life (IUL); this is both good and bad.
Read More