Market highlights
Equity markets had a fall-off during October during the pandemic's eighth month. A high degree of uncertainty pervades the country as COVID-19 cases and deaths continue to climb. The United States has 4% of the world's population but approximately 20% of all fatalities. With nearly a quarter million American deaths and no national policy for curbing the virus, there is no end in sight.
The country's anxiety is heightened as the presidential campaign draws to a close with the Senate's appointment of a new conservative Supreme Court justice. Unemployment remains high as small businesses continue to close their doors, many for ever. Congressional economic stimulus negotiations remain locked along unbending party lines.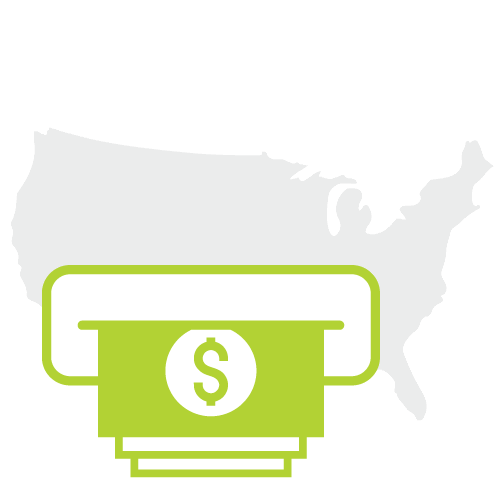 U.S. Markets
The Dow Jones Industrial Average
ended the first month of the fourth quarter at 26,501, a decrease of -1,280 points and -7.5% YTD. The
S&P 500
greeted Halloween at 3,269, down -94 points with a YTD of 4%. The
NASDAQ
also lost ground during October, surrendering -256 points and ending the month at 10,911, but still retaining a positive YTD of +16%. The
Russell 2000
found +31 points in its trick-or-treat bag as the month came to an end at 1,538, but soured with a negative YTD of about -7.5%.
International Markets
Continuing to suffer from the inability to withdraw from the European Union in an economically feasible way, and facing a second nation-wide shut down because of the coronavirus, the FTSE 100 dipped -289 points to 5,577 and reflected ruefully on its nearly -23% YTD. The German DAX also saw a big slide during October, losing -1,204 points at 11,556 with a -14% YTD. France mirrored the calamity in the United Kingdom as the CAC lost 301 points for an October 31 close of 4,594 and a dismal YTD of 23%. The Shanghai Composite Index ended the month pretty much where it began with an increase of only +6 points at 3,224, but held black YTD ink of about +4.5%. The Hang Seng enjoyed a big month with an increase of +648 points with a monthly close of 24,107,but was unconsoled with a YTD of -15.5%. Tokyo drifted down -208 points to 22,977 as the Nikkei posted a -1% YTD.
Commodities
Comex gold gleamed at $1,894 per ounce at the end of October, nearly +24% YTD. West Texas Intermediate Crude oil was down -$4.45 per barrel on Halloween to $35.79 and about -43% YTD from the start of the year. The national average for a retail gallon of regular gasoline was $2.143, down -2.5 cents from the end of September, but -36 cents less than the start of the year which represents a -14% YTD.
Chinese Economic News

The New York Times reports that with the Chinese government containing the spread of COVID-19, "Exports jumped and local governments engaged in a binge of debt-fueled construction projects. Even consumer spending is finally recovering. As most of the world still struggles with the coronavirus pandemic, China is showing once again that a fast economic rebound is possible when the virus is brought firmly under control. The Chinese economy surged 4.9 percent in the July-to-September quarter compared with the same months last year, the country's National Bureau of Statistics announced on Monday. The robust performance brings China almost back up to the roughly 6 percent pace of growth that it was reporting before the pandemic. The vigorous expansion of the Chinese economy means that it is set to dominate global growth — accounting for at least 30 percent of the world's economic growth this year and in the years to come, Justin Lin Yifu, a cabinet adviser and honorary dean of the National School of Development at Peking University, said at a recent government news conference in Beijing. Chinese companies are making up a greater share of the world's exports, manufacturing consumer electronics, personal protection equipment and other goods in high demand during the pandemic."
Fixed Income
The Federal Open Market Committee (FOMC) released a paper on October 30 that outlines "sound practices designed to help large banks increase operational resilience. Examples of risks to operational resilience include cyber attacks, natural disasters, and pandemics." In the previous week, the FOMC "announced it has fined the Goldman Sachs Group, Inc. $154 million for the firm's failure to maintain appropriate oversight, internal controls, and risk management with respect to Goldman's involvement in a far-reaching scheme to defraud a Malaysian state-owned investment and development company, 1Malaysia Development Berhad (1MDB)." The next meeting of the FOMC in which it presents its periodic Summary of Economic Projections is just before year end on December 15 – 16.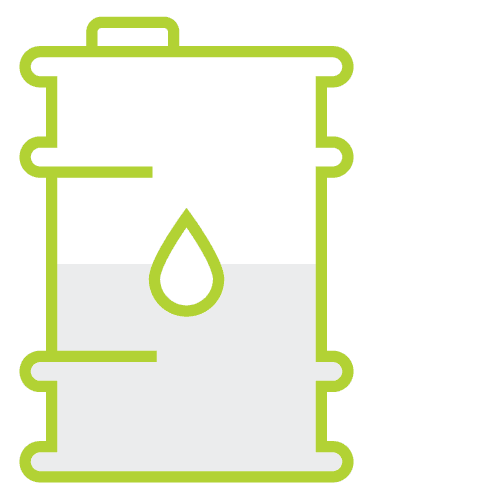 Commodities
Comex gold ended the month with a loss of -$15.00 per ounce by closing at $1,974.90 compared with $1,989.90 at the end of July. West Texas Intermediate Crude oil ended trading on August 31 with a price of $42.81 per barrel, up +$2.40 from the end of July where it was priced at $40.41 per barrel. A retail gallon of regular gasoline had an average national price of $2.18, just barely + ½ penny more than at the end of July, but -39 cents less than a year ago.
U.S. Economy
GDP: In its October 29 release, the Bureau of Economic Analysis (BEA) reported "Real gross domestic product (GDP) increased at an annual rate of 33.1 percent in the third quarter of 2020, according to the "advance" estimate. In the second quarter, real GDP decreased 31.4 percent." This report is the first of three, and this initial data will likely adjust as more information becomes available in November and December.

Job Growth: In their Economic News Release of October 2, based on data for September, the U.S. Bureau of Labor Statistics published the following items of interest:

"Total non-farm payroll employment rose by 661,000 in September, and the unemployment rate declined to 7.9 percent, the U.S. Bureau of Labor Statistics reported today. These improvements in the labor market reflect the continued resumption of economic activity that had been curtailed due to the coronavirus (COVID-19) pandemic and efforts to contain it. In September, the unemployment rate declined by 0.5 percentage point to 7.9 percent, and the number of unemployed persons fell by 1.0 million to 12.6 million. Both measures have declined for 5 consecutive months but are higher than in February, by 4.4 percentage points and 6.8 million, respectively."

"In September, the number of unemployed persons who were jobless less than 5 weeks increased by 271,000 to 2.6 million. The number of persons jobless 5 to 14 weeks decreased by 402,000 to 2.7 million, and the number of persons jobless 15 to 26 weeks fell by 1.6 million to 4.9 million. The number of long-term unemployed (those jobless for 27 weeks or more) increased by 781,000 to 2.4 million. In September, 22.7 percent of employed persons teleworked because of the coronavirus pandemic, down from 24.3 percent in August. These data refer to employed persons who teleworked or worked at home for pay at some point in the last 4 weeks specifically because of the pandemic. In September, 19.4 million persons reported that they had been unable to work because their employer closed or lost business due to the pandemic--that is, they did not work at all or worked fewer hours at some point in the last 4 weeks due to the pandemic. This measure is down from 24.2 million in August."

Housing Sales: In a joint announcement issued on October 26 by the US Census Bureau and the US Department of Housing and Urban Development,
"Sales of new single-family houses in September 2020 were at a seasonally adjusted annual rate of 959,000. This is 3.5 percent below the revised August rate of 994,000, but is 32.1 percent above the September 2019 estimate of 726,000. The median sales price of new houses sold in September 2020 was $326,800. The average sales price was $405,400. The seasonally-adjusted estimate of new houses for sale at the end of September was 284,000. This represents a supply of 3.6 months at the current sales rate." On October 22, the National Association of Realtors stated "Existing-home sales grew for the fourth consecutive month in September to a seasonally-adjusted annual rate of 6.54 million – up 9.4% from the prior month and nearly 21% from one year ago. The median existing-home price was $311,800, almost 15% more than in September 2019. Total housing inventory declined from the prior month and one year ago to 1.47 million, enough to last 2.7 months – a record low – at the current sales pace. More than 7 in 10 homes sold in September 2020 – 71% – were on the market for less than a month." In other news, CNBC reported "After improving last week, the number of mortgages in Covid-related bailouts rose, surpassing three million for the first time since the start of October."
Manufacturing: The Federal Reserve issued a release on October 16 with the following information: "Industrial production fell 0.6 percent in September, its first decline after four consecutive months of gains. The index increased at an annual rate of 39.8 percent for the third quarter as a whole. Although production has recovered more than half of its February to April decline, the September reading was still 7.1 percent below its pre-pandemic February level. Manufacturing output decreased 0.3 percent in September and was 6.4 percent below February's level. The output of utilities dropped 5.6 percent, as demand for air conditioning fell by more than usual in September. Mining production increased 1.7 percent in September; even so, it was 14.8 percent below a year earlier. At 101.5 percent of its 2012 average, total industrial production was 7.3 percent lower in September than it was a year earlier. Capacity utilization for the industrial sector decreased 0.5 percentage point in September to 71.5 percent, a rate that is 8.3 percentage points below its long-run (1972–2019) average but 7.3 percentage points above its low in April.

Exports: As reported by Trading Economics, quoting data from the US Census Bureau, "Exports from the United States increased by USD 3.6 billion or 2.2 percent to USD 171.9 billion in August 2020, the highest level since March, as global demand continued to recover from the coronavirus pandemic shock. Goods exports were up by USD 3.5 billion to USD 119.1 billion on the back of sales of industrial supplies and materials, such as nonmonetary gold; and foods, feeds, and beverages, in particular soybeans. At the same time, semiconductors exports declined. Services exports were little-changed at USD 52.8 billion, as increases in transport, charges for the use of intellectual property and other business services were partially offset by a decline in travel."
Imports: Also as reported by Trading Economics, quoting data from the US Census Bureau, "Imports to the United States rose by USD 7.4 billion from the previous month to USD 239.0 billion in August 2020, the highest level since February, as domestic demand continued its recovery from the pandemic hit. Goods purchases advanced by USD 6.5 billion to USD 203.0 billion, led by imports of consumer goods, such as pharmaceutical preparations; automotive vehicles, parts, and engines; and other goods. Meanwhile, purchases of industrial supplies and materials were sharply down, due to falls in nonmonetary gold and finished metal shapes. Imports of services increased by USD 0.8 billion to USD 36.1 billion, boosted by travel and transport."
Retail Sales: NPR reported on October 16 that shoppers returned to department stores in September, lifting "...retail spending by a stronger-than-expected 1.9% compared with August, the Commerce Department said Friday, delivering a slight boost of confidence amid a recent spate of signs that the economic recovery has lost momentum from the pandemic's toll. Spending rose across almost every type of store in September, except for electronics. The biggest winners were clothing stores, where sales jumped 11%, and department stores, which saw a 9.7% increase. Both are trying to climb out of a massive financial hole after shoppers all but abandoned them in the spring. A cascade of bankruptcies followed. Since the summer, overall retail spending has improved enough to surpass pre-pandemic levels, rebounding from a near-collapse in the spring. Compared to a year ago, September sales were up 5.4%. But economists were worried that this growth in sales has slowed, as it had inched up less than 1% in both July and August. In September, many people, especially women, abandoned their job searches and left the workforce. More than 26 million people continue to collect unemployment benefits, and federal checks, which gave shoppers more confidence to spend during the summer, expired at the end of July. For the first time in decades, the National Retail Federation has delayed its holiday forecast. Deloitte predicts sales for the holiday season will likely grow 1% to 1.5%. Bain & Company forecasts they will go up about 2%. That's compared with growth of over 4% in the past two years. Major stores have already begun their sales season, starting early thanks to Amazon's decision to delay to October its midyear Prime Day sale. For many, the fall deals offer a sort of insurance against that really unpredictable holiday shopping season — as immediate sales to be grabbed now before something else bizarre happens.
Some economists warn that much of the end-of-the-year spending will be shaped by the divide between less-wealthy households whose finances were devastated by the pandemic and higher-income ones that were left financially stable or even better off. A successful holiday shopping season for retailers depends on both to shop with abandon."

Consumer Prices: Issued on October 16, the Bureau of Labor Statistics reported "In September, the Consumer Price Index for All Urban Consumers rose 0.2 percent on a seasonally adjusted basis; rising 1.4 percent over the last 12 months, not seasonally adjusted. The index for all items less food and energy rose 0.2 percent in September (SA); up 1.7 percent over the year." The Consumer Price Index is a measure of the average change of prices over time paid by urban consumers for a basket of consumer goods and services. The Federal Open Market Committee has stated its intention to maintain an inflation target of 2% per year.

Another source of insightful information is the Producer Price Index which measures changes in selling prices paid by domestic producers for their goods and services. In this category, the Bureau of Labor Statistics reported "The Producer Price Index for final demand advanced 0.4 percent in September, as prices for both final demand services and final demand goods also rose 0.4 percent. The final demand index increased 0.4 percent for the 12 months ended in September."

Consumer Confidence: Issued on October 27, "the Conference BoardConsumer Confidence Index®declined slightly in October, after increasing sharply in September. The Index now stands at 100.9 (1985=100), down from 101.3 in September. The Present Situation Index – based on consumers' assessment of current business and labor market conditions – increased from 98.9 to 104.6. However, the Expectations Index – based on consumers' short-term outlook for income, business, and labor market conditions – decreased from 102.9 in September to 98.4 this month. Consumer confidence declined slightly in October, following a sharp improvement in September," said Lynn Franco, Senior Director of Economic Indicators at The Conference Board. "Consumers' assessment of current conditions improved while expectations declined, driven primarily by a softening in the short-term outlook for jobs. There is little to suggest that consumers foresee the economy gaining momentum in the final months of 2020, especially with COVID-19 cases on the rise and unemployment still high." Consumers' assessment of current conditions improved further in October. The percentage of consumers claiming business conditions are "good" was virtually unchanged, going from 17.6 percent to 17.5 percent, but those claiming business conditions are "bad" decreased from 37.0 percent to 33.9 percent. Consumers' assessment of the labor market was more favorable. The percentage of consumers saying jobs are "plentiful" increased from 23.6 percent to 26.5 percent, while those claiming jobs are "hard to get" decreased slightly from 20.3 percent to 19.9 percent. Consumers, however, are now less optimistic about the short-term outlook than a month ago. The percentage of consumers expecting business conditions will improve over the next six months decreased slightly from 36.7 percent to 36.3 percent, while those expecting business conditions will worsen increased from 15.8 percent to 17.0 percent. Consumers' optimism regarding the job market was mixed. The proportion expecting more jobs in the months ahead increased slightly from 32.9 percent to 33.2 percent, but those anticipating fewer jobs also increased, from 16.1 percent to 20.2 percent. Regarding their short-term income prospects, the percentage of consumers expecting an increase improved from 17.3 percent to 18.4 percent, but the proportion expecting a decrease also increased, from 13.0 percent to 14.2 percent."
Odd News
The BBC reports that "A glut of sugar has prompted India's industry to start a campaign to encourage Indians to eat more. On average, Indians eat around 19kg a year, which is well below the global average. Still, the country is the world's biggest consumer of the sweetener overall. India's production is expected to rise by 13% this year to 31m tonnes. About 50 million farmers in India are engaged in cane farming, with millions more working in mills or engaged in the transportation of cane. One other way to get rid of excess sugar is to use it for fuel, by turning it into ethanol. The Indian Sugar Millers Association predicts ethanol production will increase from 1.9bn litres this year to 3bn litres in 2021."
Final Reflections
Faced with the intersection of major conflicts presented by an uncontrolled pandemic, its influential restrictions on the economy and employment, a chaotic and sometimes bitter presidential election, the rushed appointment of a new Supreme Court justice, and months of racial tensions, we hope the remaining two months of 2020 bring calm and compassion to the people in our country and around the world.
Information contained herein is based on data obtained from sources believed to be reliable, however, such information has not been verified by Carlton Financial Group, LLC d/b/a Carlton Wealth or Synergy Financial Management, LLC. The information provided has been prepared and distributed solely for information purposes and is not a solicitation or an offer to buy any security or instrument or to participate in any trading strategy or an offer of advisory services.