17 min read
Signal vs. Noise
Joe Maas, CFA, CFP®, CLU®, ChFC, MSFS, CCIM™, CVA, ABAR, CM&AA : Apr 6, 2022 12:05:56 PM
The major domestic market indices all finished March on the upside but are showing YTD losses as they have not yet regained lost ground since December 31, 2021. 10-year Treasury bonds, Comex gold, crude oil, and gasoline are all in the Winner's Circle this month, with European and Asian markets mixed.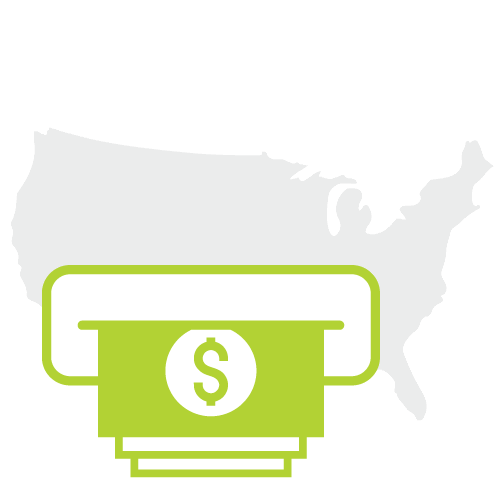 U.S. Markets
The Dow Jones Industrial Average gained +786 points, exiting March with a 34,678 close, down -2.3% YTD. Recovering losses from February, the S&P 500 added +157 points for a March 31 close of 4,530, down -5.0% YTD, nearly the same as at the end of January. Gaining ground from its losses in January and February, the NASDAQ increased +691 points for an end-of-the-month close of 14,442, down -7.7% YTD, a 5% improvement. No longer the tail this month, the Russell 2000 added +44 points and said farewell to the end of winter at 2,092, down -6.9% YTD.
European and Asian Markets
European markets were mixed with London's FTSE 100 enjoying a YTD record close at 7,515 with the addition of +57 points and a +1.8 YTD. Frankfurt's DAX 30 sank a little bit further with the loss of -46 points, closing at 14,415 and a negative -7.6% YTD. The French CAC 40 wound up treading water at the end of the month with a gain of just +1 point, closing at 6,659 and the same -7.0% YTD as last month.
As Shanghai began its new Covid lockdown, the Shanghai Stock Exchange lost -230 points for a month-end total of 3,230, down -11.1% YTD. The Hang Seng in Hong Kong was only in slightly better straits, down -7.7% YTD after losing -1,107 points and greeting April Fool's Day at 21,606. It was the Nikkei Index that showed the most growth during March, increasing +676 points to 27,552 with a YTD loss of just -4.4%.
News from China
We are all familiar with the recent news from Shanghai about the imposition of a new Covid lockdown, and we've also heard about China's tightrope walk between supporting the Russian Federation and not antagonizing the West. A key tenet of modern Chinese economic culture is dedication to production. With the government projection of 5.5% economic growth for 2022 and the threat of lower economic gains due to a possible global recession because of the impact of the war in Ukraine, the abrupt reduction of reliance on Russian oil, and the possibility of continuing inflation, many Chinese workers in Shanghai have decided to be locked-down at their workstations, eating, sleeping, showering, and working throughout the lockdown at their place of employment to maintain their company's pride and performance. (CNN, March 31, 2022)
Fixed Income
10-year Treasuries gained +35 basis points during March, double the gain during February. The current daily treasury yield curve rate is 2.32, representing +44.5% YTD since the end of 2021.
The Federal Open Market Committee held its second meeting of 2022 on March 15-16. "... concluding its two-day meeting by raising the federal funds rate target range by 25 basis points, to a range of 0.25% to 0.50%. This is the first Fed rate hike since the end of 2018.
The Fed's rate increase arrives at a moment of massive geopolitical uncertainty. Russia's invasion of Ukraine has destabilized commodity markets and sent the price of oil soaring while China's two-year-long zero Covid policy has been swallowed up by huge outbreaks all around the country, throwing even more wrenches into the slow-motion supply chain crackup.
This is the first of several rate hikes expected throughout the rest of 2022. The Fed faces a big challenge as it attempts to raise interest rates enough to stymie inflation, but not so high as to potentially cause a recession. "It's a tightrope," said Michael Kushma, chief investment officer of global fixed income at Morgan Stanley Investment Management. "Powell has a very difficult job ahead."
As measured by the Consumer Price Index (CPI), annual inflation rose 7.9% in February, the biggest gain since January 1982. Looking at inflation using the Fed's preferred measure, the core Personal Consumption Expenditures (PCE) price index, which strips out volatile food and energy prices, prices remain well above the central bank's 2% target rate and have for almost a year.
When inflation started taking off in early 2021, the gains were concentrated in sectors that were immediately impacted by Covid-19 shutdowns, like restaurants and used cars. More recently, rising prices have spread to all kinds of goods and services. Food prices are up nearly 8% over the past year while shelter has gained almost 5%.
Meanwhile, the jobs market is improving consistently. Earnings are up almost 6% over the past year, according to the Atlanta Fed's wage tracker tool. The unemployment rate rests at 3.8%, nearly where it was pre-pandemic, and there are nearly twice as many job openings as before the Covid recession.
While various consumer sentiment indexes are in the dumps, retail spending growth is robust. Home prices are soaring and household balance sheets look healthy. All in all, the Fed is willing to risk slowing economic growth by increasing borrowing costs if it means dampening these historic levels of inflation.
"We're not seeing that this rate hike, and the others to come, will be enough to put the economy into a recession," said James Ragan, director of wealth management research at D.A. Davidson. "Consumers have the ability to weather the storm."
The storm should last for a while as market observers expect a series of rate hikes throughout 2022. According to CME Group's FedWatch Tool, there's roughly a one-third chance the federal funds rate target range will rise to 1.75% to 2.00% by the end of 2022. There's roughly the same odds that the target rate will hit 2.00% to 2.25% by the end of the year. This suggests that the Fed could raise rates seven to eight times this year. "I don't think the Fed is going to stop tightening until we kill the recovery," said Leuthold Group chief investment strategist Jim Paulsen.
Workers and investors alike believe inflation will moderate. The New York Fed's Survey of Consumer Expectations, for instance, pegged the three-year forward inflation rate at 3.8%, lower than in previous months. Meanwhile, the five-year forward inflation rate is just 2.3%, per the St. Louis Fed. That means Main Street and Wall Street both believe the Fed will get inflation under control over the long term." (Forbes, March 16, 2022) The FOMC's next meeting is on May 3 – 4, 2022.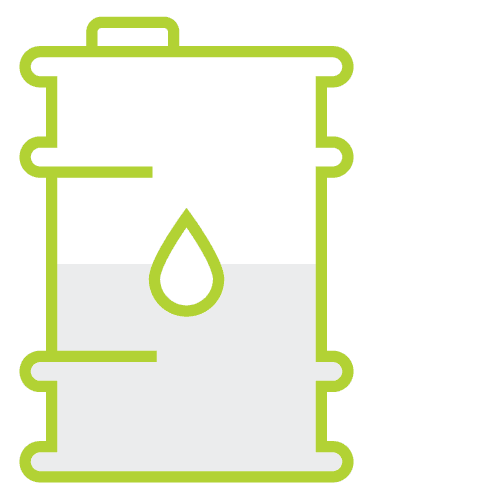 Commodities
Comex gold rose +$118 to $1,945.80 per ounce by month-end, posting a +6.1% YTD over the $1,827 per ounce close on December 31, 2021. West Texas Intermediate Crude oil also enjoyed the view from the mountaintop as the price of a barrel of oil rose to $107.82, a one-month increase of +$12.67 per barrel, up +31% YTD over the 2021 close of $75.21. Enjoying its Bad Boy reputation, the national average for a retail gallon of unleaded gasoline increased +$1.15 to $4.734, an unwelcome +30.1% YTD over the $3.28 on New Year's Eve, 2021.
U.S. Economy
GDP: Released on March 30, 2021, the Bureau of Economic Analysis stated the following: "Real gross domestic product (GDP) increased at an annual rate of 6.9 percent in the fourth quarter of 2021, according to the "third" estimate released by the Bureau of Economic Analysis. In the third quarter, real GDP increased 2.3 percent. The "third" estimate of GDP released today is based on more complete source data than were available for the "second" estimate issued last month. In the second estimate, the increase in real GDP was 7.0 percent. The downward revision primarily reflected downward revisions to personal consumption expenditures (PCE) and exports that were partly offset by an upward revision to private inventory investment."
Industrial Production: "Industrial Production in the United States increased 7.5% yoy in February of 2022, the biggest annual gain since June last year. Manufacturing jumped 7.4% and mining 17.3% while utilities output contracted 1.2%. (Federal Reserve, March 2022)
Exports and Imports: "January exports were $224.4 billion, $3.9 billion less than December exports. January imports were $314.1 billion, $3.8 billion more than December imports. The January increase in the goods and services deficit reflected an increase in the goods deficit of $7.1 billion to $108.9 billion and a decrease in the services surplus of $0.6 billion to $19.2 billion. Year-over-year, the goods and services deficit increased $24.6 billion, or 37.7 percent, from January 2021. Exports increased $29.9 billion or 15.4 percent. Imports increased $54.4 billion or 21.0 percent." (Bureau of Economic Analysis, March 8, 2022)
Job Growth: "Job growth accelerated (in February, 2022), as falling coronavirus cases brought customers back to businesses and workers back to the office. U.S. employers added 678,000 jobs in February, the Labor Department said. The gain topped economists' forecasts for a second straight month, after employers in January shrugged off a spike in coronavirus cases and kept hiring workers. The unemployment rate in February fell to 3.8 percent.
The data was collected in mid-February, before the Russian invasion of Ukraine, which roiled global financial markets and caused a sharp increase in energy prices. Analysts say the United States is less vulnerable than Europe to the economic effects of the crisis, but warn that a prolonged conflict will have global repercussions that are hard to predict. So far, at least, the labor market recovery has overcome every obstacle. Job openings are near a record high. Layoffs are at a new low. And hiring has remained strong in the ebb and flow of successive waves of the pandemic — employers have added at least 400,000 jobs every month since May, the longest such streak on record.
The U.S. economy still has roughly two million fewer jobs than before the mass layoffs that began two years ago this month, and some workers remain sidelined by health concerns, child care problems or other factors. Many companies still report having trouble finding enough staff to meet demand." (The NY Times, March 6, 2022)
Existing Home Sales: "Existing-home sales dipped in February, continuing a seesawing pattern of gains and declines over the last few months, according to the National Association of Realtors®. Each of the four major U.S. regions saw sales fall on a month-over-month basis in February. Sales activity year-over-year was also down overall, though the South experienced an increase while the remaining three regions reported drops in transactions.
Total existing-home sales, completed transactions that include single-family homes, townhomes, condominiums and co-ops, sank 7.2% from January to a seasonally adjusted annual rate of 6.02 million in February. Year-over-year, sales decreased 2.4% (6.17 million in February 2021). "Housing affordability continues to be a major challenge, as buyers are getting a double whammy: rising mortgage rates and sustained price increases," said Lawrence Yun, NAR's chief economist. "Some who had previously qualified at a 3% mortgage rate are no longer able to buy at the 4% rate. Monthly payments have risen by 28% from one year ago – which interestingly is not a part of the consumer price index – and the market remains swift with multiple offers still being recorded on most properties."
Total housing inventory at the end of February totaled 870,000 units, up 2.4% from January and down 15.5% from one year ago (1.03 million). Unsold inventory sits at a 1.7-month supply at the current sales pace, up from the record-low supply in January of 1.6 months and down from 2.0 months in February 2021.
Yun notes that rising rates and escalating prices have prevented many consumers from making a purchase. "The sharp jump in mortgage rates and increasing inflation is taking a heavy toll on consumers' savings," he said. "However, I expect the pace of price appreciation to slow as demand cools and as supply improves somewhat due to more home construction."
The median existing-home price for all housing types in February was $357,300, up 15.0% from February 2021 ($310,600), as prices grew in each region. This marks 120 consecutive months of year-over-year increases, the longest-running streak on record.
Properties typically remained on the market for 18 days in February, down from 19 days in January and 20 days in February 2021. Eighty-four percent of homes sold in February 2022 were on the market for less than a month.
First-time buyers were responsible for 29% of sales in February, up from 27% in January and down from 31% in February 2021." (National Association of Realtors, March 18, 2022)
New Home Sales: "Sales of new homes fell 2% in February to an annual rate of 772,000, the Census Bureau reported on Wednesday. That compares to a revised 778,000 in January and expectations of 812,000. Home-builders are facing a variety of challenges, from rising costs for materials like steel and lumber to tight labor supplies and rising mortgage rates as the Federal Reserve begins hiking interest rates to combat inflation.
Sales of existing homes fell 7.2% in February, though prices were up 15% year over year. "As we saw in the February construction data, slipping builder confidence amid high materials prices and ongoing supply chain headaches has caused builders to focus on pipeline management – completing already started homes and working to start homes that have already been permitted," Realtor.com Chief Economist Danielle Hale said in a statement. "Still, a historically higher share of new homes for sale remain in the 'not yet started' category, not exactly a good alternative for a buyer seeking a move-in ready home. Looking ahead, households planning to move can expect higher costs whether they aim to own or rent," Hale added. "Tackling higher home costs will require creative approaches. With competitive labor market dynamics still at play, one option may be negotiating a more flexible work arrangement so that they can expand their home search boundaries into more affordable areas."
Although inventories have ticked up slightly, it remains difficult for buyers to find available homes. The new home market has helped take some of the pressure off homebuyers, but now they face mortgage rates that have ticked up to around 4.5% nationally. That is a direct result of rising market interest rates, which are up sharply because of the Fed's stated goal of raising interest rates several times this year from what had been extraordinarily low levels during the coronavirus pandemic." (US News, March 23, 2022)
Retail Sales: "U.S. retail sales increased moderately in February as more expensive gasoline and food forced households to cut back spending on other goods like furniture, electronics and appliances, which could restrain economic growth this quarter. The report from the Commerce Department, however, showed the rebound in sales in January was much stronger than initially estimated. Record gasoline and high food prices are hitting lower-income households the hardest. Overall, consumers are being cushioned by at least $2.5 trillion in excess savings accumulated during the COVID-19 pandemic. Worker shortages with a near-record 11.3 million job openings at the end of January are boosting wages and allowing some Americans to pick up extra shifts to augment their income.
"Though cooling after January's splurge, American consumers appear reasonably well positioned to keep spending, supported by recent massive job gains and high household savings," said Sal Guatieri, a senior economist at BMO Capital Markets in Toronto. "This assumes, of course, no further major blows to fuel and food costs, confidence, and financial conditions stemming from the Russia-Ukraine war."
Retail sales increased 0.3% last month. Data for January was revised sharply higher to show sales surging 4.9% instead of 3.8% as previously reported. Economists polled by Reuters had forecast retail sales growth slowing to 0.4%, with estimates ranging from as low as a 0.7% fall to as high as a 1.7% rise. Retail sales increased 17.6% from a year ago. Economists also viewed the pull back in monthly sales last month as pay back after January's surge, which was the largest gain in 10 months. Others saw the moderation as the beginning of a shift in spending back to services from goods amid a significant decline in coronavirus infections.
Last month, sales at auto dealerships increased 0.8%. The rise likely reflected higher prices amid shortages, as motor vehicle manufacturers reported a decline in unit sales in February. Auto sales accelerated 6.9% in January.
Receipts at service stations shot up 5.3%. Gasoline prices jumped 24 cents to an average of $3.49 per gallon last month from January, according to data from the U.S. Energy Information Administration. They have since pushed to a record high above $4 per gallon after Russia's invasion of Ukraine on Feb. 24.
Retail sales in February were held back by a 3.7% plunge in receipts at online retailers. Sales at furniture stores fell 1.0%. Consumers also cut back on spending at health and personal care stores, with sales declining 1.8%. Receipts at electronic and appliance stores dropped 0.6%. But consumers spent more on clothing as well as sporting goods, hobbies, musical instruments and books. Receipts at restaurants and bars rebounded 2.5%. Restaurants and bars are the only services category in the retail sales report.
Excluding automobiles, gasoline, building materials and food services, retail sales fell 1.2% in February. Data for January was revised substantially up to show these so-called core retail sales rebounding 6.7% instead of 4.8% as previously reported. Core retail sales correspond most closely with the consumer spending component of gross domestic product. The upward revision to January core retail sales offset the decline in February, which could leave consumer spending on a fairly strong growth path in the first quarter.
Indeed, economists at Morgan Stanley raised their consumer spending growth estimate to a 4.3% annualized rate from a 2.7% pace. That lifted their GDP growth forecast for the first quarter to a 3.7% rate from a 2.5% pace. Morgan Stanley's GDP growth estimates are on the upper end of the range, with some forecasts below a 1% pace. The economy grew at a robust 7.0% rate in the fourth quarter.
"Today's report continues to reflect strong consumer demand in the first quarter, despite the headwinds of elevated inflation," said Ellen Zentner, chief U.S. economist at Morgan Stanley in New York. "Upside in food services spending also indicates that we should see more upside in services spending this month, which will be reflecting in the personal spending report in two weeks." (Reuters, March 16, 2022)
Producer Price Index: "Another surge in energy prices pushed wholesale goods prices to their biggest one-month jump on record in February, according to Labor Department data released Tuesday. Final demand prices for goods jumped 2.4% for the month, the largest move ever in data going back to December 2009, the Bureau of Labor Statistics said. That pushed the producer price index up 0.8% on the month.
Excluding food, energy and trade services, so-called core PPI rose just 0.2%, well below the 0.6% expectation. On a year-over-year basis, PPI rose 10%, the same as January and tied for the biggest 12-month move ever.
The data came during the week of Feb. 13, before the Russian invasion of Ukraine. Energy prices surged even more as the war began, and will show up in next month's report. The numbers coincide with most other inflation gauges running around 40-year highs, thanks to price increases that have spread beyond volatile gas and grocery prices and across a broad spectrum of consumer goods and services.
"Producer prices are an early warning sign of what households can expect in terms of consumer price inflation," wrote PNC economist Kurt Rankin. "The message is clear that consumer prices have several months of exceptional gains ahead of them still, despite the fact that the Fed is set to begin hiking its policy rate in March and continue to do so throughout the year."
Gasoline was still the main story in February when it came to final demand prices. Some 40% of the increase in wholesale goods prices came from gasoline, which rose 14.8%. Diesel fuel and electric power also helped feed an 8.2% increase in final demand energy prices, while motor vehicles and equipment and dairy prices also climbed. Various prices for food products, such as fresh and dry vegetables along with beef and veal showed declines.
The PPI is not as closely watched as the consumer price index, but wholesale costs feed into prices at the register and are seen as a harbinger of inflation." (CNBC, March 15, 2022)
Consumer Price Index: "Over the 12 months from January 2021 to January 2022, the Consumer Price Index for All Urban Consumers (CPI-U) rose 7.5 percent. This is the largest 12-month increase since the 12-month period ending February 1982. Food prices increased 7.0 percent over the past year, while energy prices rose 27.0 percent. Prices for food at home rose 7.4 percent over the last 12 months. All of the six major grocery store food groups increased over the period. By far the largest increase was that of meats, poultry, fish, and eggs, which rose 12.2 percent over the year. Prices for dairy and related products increased 3.1 percent, the smallest 12-month increase among in the food at home category. Prices for food away from home rose 6.4 percent over the last year, the largest 12-month increase since January 1982.
Within the energy category, gasoline prices rose 40.0 percent over the last year, despite declining in January. Prices for natural gas rose 23.9 percent over the last 12 months, and prices for electricity rose 10.7 percent.
Prices for all items less food and energy index rose 6.0 percent, the largest 12-month change since the period ending August 1982. Within this grouping, prices for shelter increased 4.4 percent over the past year, prices for medical care services were up 2.7 percent, and prices for transportation services increased 5.6 percent. (Bureau of Labor Statistics, February 16, 2022)
Consumer Price Index: "The consumer price index, which measures a wide-ranging basket of goods and services, increased 7.9% over the past 12 months, a fresh 40-year high for the closely followed gauge, according to the Labor Department's Bureau of Labor Statistics. The February acceleration was the fastest pace since January1982, back when the U.S. economy confronted the twin threat of higher inflation and reduced economic growth.
On a month-over-month basis, the CPI gain was 0.8%. Economists surveyed by Dow Jones had expected headline inflation to increase 7.8% for the year and 0.7% for the month.
Food prices rose 1% and food at home jumped 1.4%, both the fastest monthly gains since April 2020, in the early days of the Covid-19 pandemic. Energy also was at the forefront of ballooning prices, up 3.5% for February and accounting for about one-third of the headline gain. Shelter costs, which account for about one-third of the CPI weighting, accelerated another 0.5%, for a 12-month rise of 4.7%, the fastest annual increase since May 1991.
Excluding volatile food and energy prices, so-called core inflation rose 6.4%, in line with estimates and the highest since August 1982. On a monthly basis, core CPI was up 0.5, also consistent with Wall Street expectations. The rise in inflation meant worker paychecks fell further behind despite what otherwise would be considered strong increases.
Real inflation-adjusted average hourly earnings for the month fell 0.8% in February, contributing to a 2.6% decline over the past year, according to the BLS. That came even though headline earnings rose 5.1% from a year ago, but were outweighed by the price surge.
The inflation surge is in keeping with price gains over the past year. Inflation has roared higher amid an unprecedented government spending blitz coupled with persistent supply chain disruptions that have been unable to keep up with stimulus-fueled demand, particularly for goods over services. Policymakers have been expecting inflation to abate as supply chain issues ease. The New York Fed's supply chain index shows pressure has eased in 2022, though it is still near historically high levels.
Vehicle costs have been a powerful inflationary force but showed signs of easing in February. Used car and truck prices actually declined 0.2%, their first negative showing since September 2021, but are still up 41.2% over the past year. New car prices rose 0.3% for the month and 12.4% over the 12-month period.
A raging crisis in Europe has only fed into the price pressures, as sanctions against Russia have coincided with surging gasoline costs. Prices at the pump are up about 24% over just the past month and 53% in the past year, according to AAA.
Moreover, businesses are raising costs to keep up with the price of raw goods and increasing pay in a historically tight labor market in which there are about 4.8 million more job openings than there are available workers. Recent surveys, including one this week from the National Federation of Independent Business, show a record level of smaller companies are raising prices to cope with surging costs." (CNBC, March 10, 2022)
Consumer Sentiment: "Consumers' View of the Present Situation Brightens, but Expectations Continue to Grow More Pessimistic: The Conference Board Consumer Confidence Index® increased slightly in March, after a decrease in February. The Index now stands at 107.2 (1985=100), up from 105.7 in February. The Present Situation Index, based on consumers' assessment of current business and labor market conditions—improved to 153.0 from 143.0 last month. However, the Expectations Index, based on consumers' short-term outlook for income, business, and labor market conditions—declined to 76.6 from 80.8.
"Consumer confidence was up slightly in March after declines in February and January," said Lynn Franco, Senior Director of Economic Indicators at The Conference Board. "The Present Situation Index rose substantially, suggesting economic growth continued into late Q1. Expectations, on the other hand, weakened further with consumers citing rising prices, especially at the gas pump, and the war in Ukraine as factors. Meanwhile, purchasing intentions for big-ticket items like automobiles have softened somewhat over the past few months as expectations for interest rates have risen."
"Nevertheless, consumer confidence continues to be supported by strong employment growth and thus has been holding up remarkably well despite geopolitical uncertainties and expectations for inflation over the next 12 months reaching 7.9 percent—an all-time high. However, these headwinds are expected to persist in the short term and may potentially dampen confidence as well as cool spending further in the months ahead." (The Conference Board, March 29, 2022)
Interesting News: "The human genome has been fully mapped, scientists announced yesterday, a milestone that comes more than two decades after the initial results from the Human Genome Project were first released. The initial release described the vast majority of the human genome but left 8% undescribed. The new data fill in those gaps. Genes refer to specific units of molecules that, when strung together, make up a set of genetic instructions for biological organisms. By understanding the placement and function of each gene, scientists can draw conclusions—and work on treatments—for a wide range of disorders. The Human Genome Project remains the largest collaborative biological project in human history." (1440.com, April 1, 2022) Investors can imagine the economic effect of biological innovation that will stem from this project!
Final Reflections
As we put the lid on Q1 2022, this is a good time to appreciate the many benefits we enjoy as citizens of our country. We go to sleep at night in warm beds, not cold damp cellars, and we are not forced into homelessness by an invading army. A healthy attitude recognizes that we receive in order to give, and appreciates the magnitude of the gifts we regularly receive. In gratitude to you, we are always mindful that you are a very important part of our Carlton Wealth family, and our willing and cheerful service to you and your family brings sincere contentment to us.
Information contained herein is based on data obtained from sources believed to be reliable; however, such information has not been verified by Carlton Financial Group, LLC d/b/a Carlton Wealth or Synergy Financial Management, LLC. The information provided has been prepared and distributed solely for information purposes and is not a solicitation or an offer to buy any security or instrument or to participate in any trading strategy or an offer of advisory services.
Over the last several years, sales have dramatically increased for indexed universal life (IUL); this is both good and bad.
Read More