12 min read
Turning The Page
Joe Maas, CFA, CFP®, CLU®, ChFC, MSFS, CCIM™, CVA, ABAR, CM&AA : Jan 10, 2022 10:56:00 AM
December ended on a favorable note for most markets and most commodities. While we are now in the midst of a new flare-up of the Covid virus, economic circumstances are much different than they were a year ago since the termination of pandemic relief funding by the federal government and labor's return to work.
Domestic and European market indices showed positive year-end gains, though these gains are based on the pandemic-caused declines of 2020.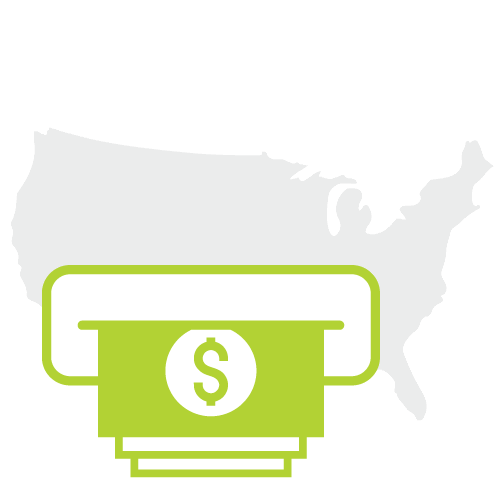 U.S. Markets
The Dow Jones Industrial Average hit the year-end closing bell at 36,338, a monthly gain of +1,855 points, and an annual performance of +16% YTD. The S&P 500 did even better, greeting the new year at 4,766, +199 points, and up +21% YTD in 2021. No slacker, the NASDAQ enjoyed the fireworks at 15,644, gaining +107 points and singing Auld Lang Syne at +17% YTD. Coming in at a familiar fourth-place, the Russell 2000 kissed the year goodbye under the mistletoe at 2,245, gaining +47 points and sporting a +12% YTD.
European and Asian Markets
Also pleased with its annual performance, the FTSE 100 celebrated in Trafalgar Square with its annual high point at 7,384, enjoying a big gain of +325 points and a Happy New Year YTD of +13%. Going 1% better, the DAX in Frankfurt polished off the champagne at 15,884, having its best-ever monthly point increase in 2021 with a gain of +784 points and a hallelujah year-end of +14% YTD. Winning the prize, however, was the CAC 40 in Paris which celebrated its best monthly close in 2021 at 7,153, jumping up with +432 points and wearing the YTD crown at +22%. Asian markets were much more subdued as the Shanghai Stock Exchange ended 2021 at 3,639, up +73 and +5.5% YTD. 2021 was a disappointment for the Hang Seng Index in Hong Kong, watching submarine races at 23,397, down -410 points in December and ruing its -14% YTD. By comparison, the Nikkei had reason to celebrate, ending the year at 20,791, up +709 points in December and +4% YTD.
News from China
"China's economy is projected to slow in 2022. After a strong rebound in the first half of 2021, economic activity in China cooled rapidly in the second half of this year. We project real GDP growth to reach 8.0 percent this year, before moderating to 5.1 percent in 2022. The slowdown reflects less-favorable base effects, diminished support from exports, and the government's continued deleveraging efforts. Though growth is projected to slow next year, we expect momentum to pick up, aided by a more supportive fiscal stance.
Downside risks to China's economic outlook have increased. Renewed domestic COVID-19 outbreaks, including the new Omicron variant, could lead to larger disruptions in economic activity. A severe and prolonged downturn in the highly leveraged property sector poses another downside risk which could have significant economy-wide impacts.
In the short term, ongoing efforts to address excessive leverage in the corporate sector should be maintained. The authorities should stand ready to provide policy easing, should domestic demand remain sluggish amid the lingering pandemic and the ongoing adjustment in the real estate sector, without abandoning their efforts to contain a further build-up of financial sector risks.
Over the medium term, China faces a difficult rebalancing act as it aims to transition to high-quality growth. The pandemic and subsequent recovery have worsened domestic and external economic imbalances. Furthermore, the traditional playbook of boosting growth through infrastructure and real estate investment has run its course.
Three particular challenges stand out: first, rebalancing from external to domestic demand and from investment and industry-led growth to greater reliance on consumption and services, second shifting from the significant weight placed on state leadership and regulation to a greater role for markets and the private sector, and third transitioning from a high to a low-carbon economy" (World Bank, December 22, 2021.)
Fixed Income
10-Year Treasuries gained +9 basis points and ended the year at 1.52, up plus 39% from its December 2020 close of 0.94 basis points. The most recent meeting of the Federal Open Market Committee (FOMC) was held on December 14 – 15; Forbes reported "In the final meeting of 2021, the Federal Open Market Committee (FOMC) has announced that it will ramp up the speed at which it pares its bond purchases, putting the nation's central bank on course to eliminate the emergency quantitative easing (QE) program a few months earlier than expected. That timeline is key since the Fed is now primed to increase the federal funds rate next year—perhaps as many as three times—which jibes with the updated economic projections the Fed released along with its statement.
The Fed feels comfortable taking a more hawkish tone because inflation is currently at a nearly four-decade high and the unemployment rate has declined to nearly pre-pandemic levels, with businesses fervently looking for workers. "In light of inflation developments and the further improvement in the labor market, the Committee decided to reduce the monthly pace of its net asset purchases by $20 billion for Treasury securities and $10 billion for agency mortgage-backed securities," read the Fed statement. That's twice the taper announced just last month. Whether or not the Fed can achieve its goals in 2022 depends largely on how the nation reacts to the pandemic and just how quickly life goes back to normal."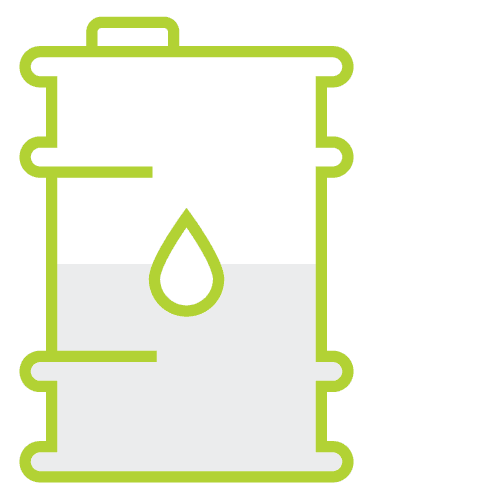 Commodities
Comex gold saw the year finish at $1,827 per ounce, up $54 in December but underwater for the year at -4% YTD. West Texas Intermediate Crude oil placed itself in the middle of the $70 – $80 price range at $75.21 per 42-gallon barrel, increasing +$5.26 during the month and ending the year at +35% YTD. Gasoline prices dropped -10.54 cents in December as a retail gallon brought a national average of $3.285 at the pumps, up +36% for the year.
U.S. Economy
GDP: The Bureau of Economic Analysis (BEA) reported "Real gross domestic product (GDP) increased at an annual rate of +2.3 percent in the third quarter of 2021, according to the "third" estimate released by the Bureau of Economic Analysis. In the second quarter, real GDP increased +6.7 percent. The "third" estimate of GDP released today is based on more complete source data than were available for the "second" estimate issued last month. In the second estimate, the increase in real GDP was +2.1 percent. The update primarily reflects upward revisions to personal consumption expenditures (PCE) and private inventory investment that were partly offset by a downward revision to exports."
Job Growth: The Bureau of Labor Statistics released its Job Openings and Labor Turnover Survey (JOLTS) data on December 8 based on the latest data available, which is from October 2021. "The number of job openings increased to 11.0 million on the last business day of October. Hires were little changed at 6.5 million and total separations edged down to 5.9 million. Within separations, the quits rate decreased to 2.8 percent following a series high in September. The layoffs and discharges rate was unchanged at 0.9 percent. Over the 12 months ending in October 2021, hires totaled 73.8 million and separations totaled 68.1 million, yielding a net employment gain of 5.7 million. These totals include workers who may have been hired and separated more than once during the year. In October, the job openings rate increased in small establishments with 10-49 employees and in large establishments with 1,000 to 4,999 employees. The hires rate decreased in large establishments with 1,000 to 4,999 employees. The quits rate decreased in small establishments with 1-9 employees but increased in large establishments with 5,000 or more employees. Both the layoffs and discharges rate and the total separations rate increased in large establishments with 5,000 or more employees."
Existing Home Sales: "Sales of previously owned homes in November rose 1.9% from October to 6.46 million units, according to the National Association of Realtors' seasonally adjusted count. Sales were 2.0% lower than November 2020. These sales reflect home closings, so contracts that were likely signed in September and October. Sales likely increased due to a strengthening job market and concerns among potential buyers that mortgage rates will be significantly higher next year, according to the NAR's chief economist Lawrence Yun. There were 1.11 million homes for sale at the end of November, down 13% year over year. At the current sales pace that represents a 2.1-month supply. "New listings are coming on the market, but they are being snatched up quickly," said Yun, who added that he expects to see a further decline in inventory in December. That tight supply continued to put upward pressure on home prices. The median price of an existing home sold in November was $353,900. That is a 13.9% gain from November of 2020. Price gains are slowing from earlier annual gains of about 20%. Sales were stronger in the more expensive categories, with homes priced between $750,000 and $1 million rising 37% year over year and those priced above $1 million rising 50%. Comparatively, homes priced between $100,000 and $250,000 fell 19%. Supply is leanest on the lower end of the market.

The market is also moving very quickly, with the average days a home stays on the market just 18 days. The share of sales to first-time buyers was just 26%, down from 32% in November of 2020. The share of sales to investors was 15%, up from 14% the year before. Mortgage rates did not help buyers much either. While rates are still low historically, the average rate on the popular 30-year fixed mortgage started September at 2.92% and ended October at 3.22%, according to Mortgage News Daily. That took away significant purchasing power, especially for entry-level or first-time buyers.
"The prospect of higher interest rates in 2022 is accelerating the decision for buyers in an otherwise slower season," said George Ratiu, senior economist at Realtor.com. "However, the low number of homes for sale remains the principal challenge, stumping both existing homeowners looking for their next house and first-time buyers seeking a place to call their own." (CNBC, December 22, 2021.)
New Home Sales: "Sales of new single‐family houses in November 2021 were at a seasonally adjusted annual rate of 744,000, according to estimates released jointly today by the U.S. Census Bureau and the Department of Housing and Urban Development. This is 12.4 percent (±17.2 percent)* above the revised October rate of 662,000, but is 14.0 percent (±20.5 percent)* below the November 2020 estimate of 865,000. The median sales price of new houses sold in November 2021 was $416,900. The average sales price was $481,700. The seasonally‐adjusted estimate of new houses for sale at the end of November was 402,000. This represents a supply of 6.5 months at the current sales rate." (The U.S. Census Bureau and the U.S. Department of Housing and Urban Development, December 23, 2021.)
Industrial Production: "Industrial production rose 0.5 percent in November. The indexes for both manufacturing and mining increased 0.7 percent, while the index for utilities decreased 0.8 percent. At 102.3 percent of its 2017 average, total industrial production in November was 5.3 percent above its year-earlier level and at its highest reading since September 2019. Capacity utilization for the industrial sector increased 0.3 percentage point to 76.8 percent; even so, it was 2.8 percentage points below its long-run (1972–2020) average. In November, manufacturing output rose 0.7 percent, reaching its highest level since January 2019. The indexes for durables, nondurables, and other manufacturing (logging and publishing) rose 0.8 percent, 0.5 percent, and 0.8 percent, respectively. Within durables, the largest increases were posted by motor vehicles and parts and by aerospace and miscellaneous transportation equipment. The only decrease was posted by machinery. Despite the increase for motor vehicles and parts in November, production for that industry was 5.4 percent below its year-earlier level. Within nondurables, textile and product mills, paper, and plastics and rubber products all recorded gains of more than 1 percent; the index for petroleum and coal products fell 1.2 percent after rising 3.8 percent in October. Capacity utilization for manufacturing increased 0.5 percentage point to 77.3 percent in November, its highest rate since December 2018. The operating rate for mining rose 0.6 percentage point to 77.7 percent, while the operating rate for utilities fell 0.8 percentage point to 73.2 percent. The rates for all three groups remained below their long-run averages." (The Federal Reserve, December 16, 2021.)
Exports and Imports: "The U.S. Census Bureau and the U.S. Bureau of Economic Analysis announced on December 7, 2021, that the goods and services deficit was $67.1 billion in October, down $14.3 billion from $81.4 billion in September, revised. October exports were $223.6 billion, $16.8 billion more than September exports. October imports were $290.7 billion, $2.5 billion more than September imports. The October decrease in the goods and services deficit reflected a decrease in the goods deficit of $14.0 billion to $83.9 billion and an increase in the services surplus of $0.3 billion to $16.8 billion. Year-to-date, the goods, and services deficit increased $161.7 billion, or 29.7 percent, from the same period in 2020. Exports increased $315.1 billion or 17.9 percent. Imports increased $476.8 billion or 20.7 percent."
Retail Sales: "Retail sales rose for the fourth straight month in November, as consumers in the United States continued to spend even as they faced fast-rising prices and an upswing in coronavirus infections. The 0.3 percent increase in sales last month reported by the Commerce Department was a slowdown from the month before — something that analysts said likely reflected a shift in the start of the holiday shopping season to October. Sales growth in October was revised slightly higher on Wednesday to 1.8 percent.
Consumers, motivated by news of product shortages and fast-rising prices, began their holiday shopping well before the Thanksgiving holiday, which is seen as the traditional start of the holiday shopping season. "We saw consumers thinking of inflation and supply chains being chocked, so the ultimate pantry loading happened in October," said Kathy Gramling, a consumer industry markets consultant for EY. As overall sales rose, spending — the key drivers of U.S. economic activity — at grocery stores and liquor stores, gas stations, clothing retailers and home improvement stores increased. Sales declined in several categories, however: Spending at electronics and appliances stores fell 4.6 percent last month, while sales at car dealers and general merchandise stores, such as department stores, were down as well. Health and personal care stores, such as pharmacies, also saw a decrease of 0.6 percent. Ms. Gramling said retailers were likely to face logistical issues in January, when consumers come back to stores with returns from the holiday season. The latest measure of sales — the key driver of economic activity in the United States — comes as consumers are grappling with high inflation and a predicted surge in coronavirus infections. The sales data for November does not reflect how shoppers might have reacted to the emergence of the Omicron variant, which started to make headlines during the Thanksgiving weekend." (NY Times, December 15, 2021.)
Consumer Prices: The Bureau of Labor Statistics presented their Consumer Price Index for November 2021 on December 10, 2021. "The all items index rose 6.8 percent for the 12 months ending November, the largest 12-month increase since the period ending June 1982." The Consumer Price Index for All Urban Consumers (CPI-U) increased 0.8 percent in November on a seasonally adjusted basis after rising 0.9 percent in October, the U.S. Bureau of Labor Statistics reported today. Over the last 12 months, the all items index increased 6.8 percent before seasonal adjustment. The monthly all items seasonally adjusted increase was the result of broad increases in most component indexes, similar to last month. The indexes for gasoline, shelter, food, used cars and trucks, and new vehicles were among the larger contributors. The energy index rose 3.5 percent in November as the gasoline index increased 6.1 percent and the other major energy component indexes also rose. The food index increased 0.7 percent as the index for food at home rose 0.8 percent. The index for all items less food and energy rose 0.5 percent in November following a 0.6-percent increase in October. Along with shelter, used cars and trucks, and new vehicles, the indexes for household furnishings and operations, apparel, and airline fares were among those that increased. The indexes for motor vehicle insurance, recreation, and communication all declined in November. The all items index rose 6.8 percent for the 12 months ending November, the largest 12-month increase since the period ending June 1982. The index for all items less food and energy rose 4.9 percent over the last 12 months, while the energy index rose 33.3 percent over the last year, and the food index increased 6.1 percent. These changes are the largest 12-month increases in at least 13 years in the respective series."
Consumer Sentiment: "The Conference Board Consumer Confidence Index® increased again in December, after an upward revision in November. The Index now stands at 115.8 (1985=100), up from 111.9 (an upward revision) in November. The Present Situation Index—based on consumers' assessment of current business and labor market conditions—was relatively flat at 144.1, down from 144.4 last month. The Expectations Index—based on consumers' short-term outlook for income, business, and labor market conditions—rose to 96.9 from 90.2. "Consumer confidence improved further in December, following a very modest gain in November," said Lynn Franco, Senior Director of Economic Indicators at The Conference Board. "The Present Situation Index dipped slightly but remains very high, suggesting the economy has maintained its momentum in the final month of 2021. Expectations about short-term growth prospects improved, setting the stage for continued growth in early 2022. The proportion of consumers planning to purchase homes, automobiles, major appliances, and vacations over the next six months all increased. Meanwhile, concerns about inflation declined after hitting a 13-year high last month as did concerns about COVID-19, despite reports of continued price increases and the emergence of the Omicron variant. Looking ahead to 2022, both confidence and consumer spending will continue to face headwinds from rising prices and an expected winter surge of the pandemic."
Interesting News: "A Japanese professor has developed a prototype lickable TV screen that can imitate food flavours, another step towards creating a multi-sensory viewing experience. The device, called Taste the TV (TTTV), uses a carousel of 10 flavor canisters that spray in combination to create the taste of a particular food. The flavor sample then rolls on hygienic film over a flat TV screen for the viewer to try. In the COVID-19 era, this kind of technology can enhance the way people connect and interact with the outside world, said Meiji University professor Homei Miyashita. "The goal is to make it possible for people to have the experience of something like eating at a restaurant on the other side of the world, even while staying at home," he said. Miyashita works with a team of about 30 students that has produced a variety of flavour-related devices, including a fork that makes food taste richer. He said he built the TTTV prototype himself over the past year and that a commercial version would cost about 100,000 yen ($875) to make. Potential applications include distance learning for sommeliers and cooks, and tasting games and quizzes, he said. Miyashita has also been in talks with companies about using his spray technology for applications like a device that can apply a pizza or chocolate taste to a slice of toasted bread. He also hopes to make a platform where tastes from around the world can be downloaded and enjoyed by users, much like music is now. One Meiji student demonstrated TTTV for reporters, telling the screen she wanted to taste sweet chocolate. After a few tries, an automated voice repeated the order, and flavour jets spritzed a sample onto a plastic sheet. "It's kind of like milk chocolate," she said. "It's sweet like a chocolate sauce." (Reuters, December 23, 2021.)
Information contained herein is based on data obtained from sources believed to be reliable, however, such information has not been verified by Carlton Financial Group, LLC d/b/a Carlton Wealth or Synergy Financial Management, LLC. The information provided has been prepared and distributed solely for information purposes and is not a solicitation or an offer to buy any security or instrument or to participate in any trading strategy or an offer of advisory services.
Over the last several years, sales have dramatically increased for indexed universal life (IUL); this is both good and bad.
Read More